Your CATS team is super excited to announce the Effigy, Temple, and Big Money Art Grant recipients for APOGAEA 2023: GLAM SPACE RODEO!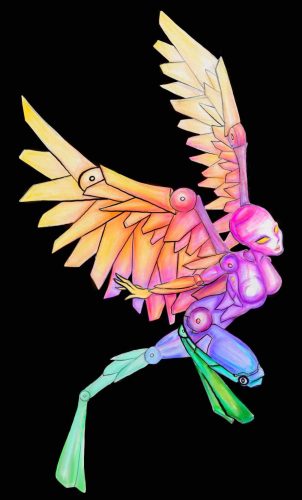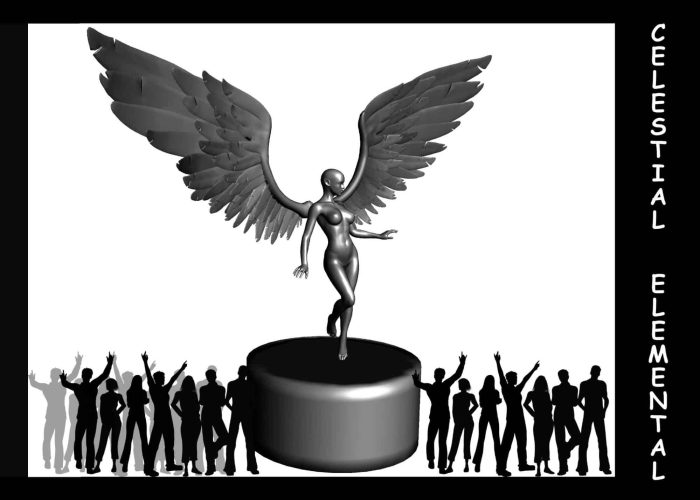 APOGAEA 2023 EFFIGY:
Celestial Elemental
Torchmouth
It is our honor to be providing the effigy for Apogaea 2023. Sepia Syndicate, headed by our lead artist Torchmouth, is dedicated to delivering the most enthralling experience possible for festival attendees! Our cosmic being will be visiting Apogaea in the form of a female earthling with massive wings. Armed with the chilling winds of a frozen comet by day, and the atomic heat of a solar flare by night, this Celestial Elemental is ready to invade Mother Earth. The female humanoid form will have a wing-span of 30' and stand 15' feet tall. The entire sculpture will be placed on top of a 5' tall cylinder/pedestal with a 10' diameter. We can't wait to see you there!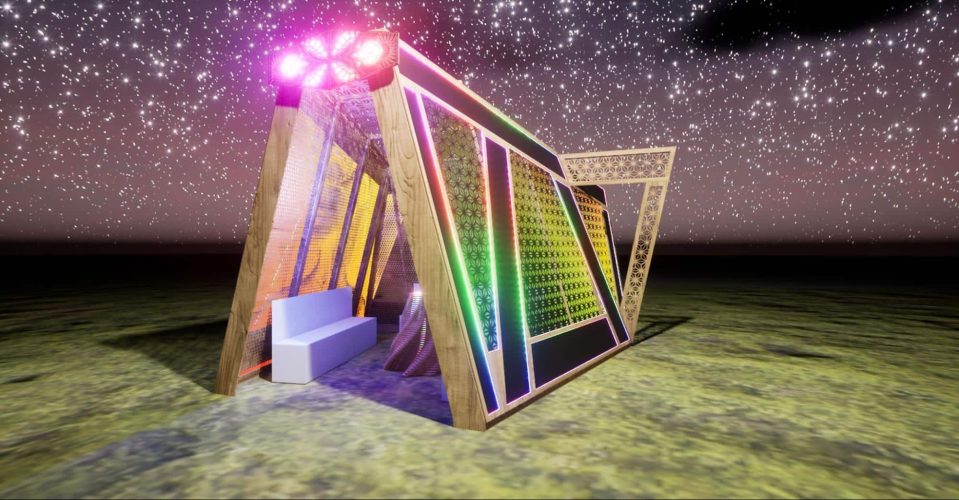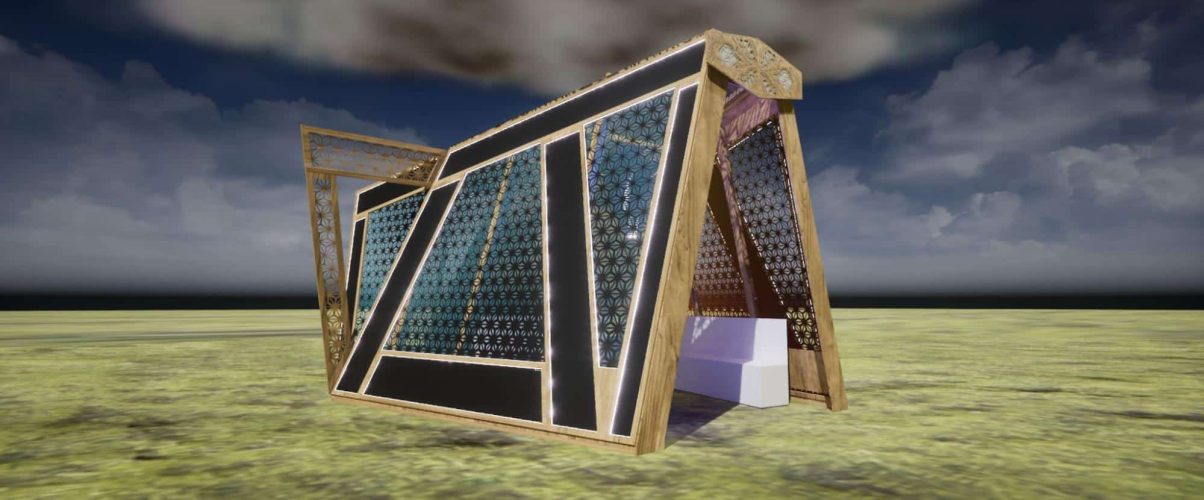 APOGAEA 2023 TEMPLE:
Ascension Sanctuary
Joshua Isaiah Sanders + Erik Stapleton
Through sharing places that we collectively reach to the sky we have felt the beauty that essentializes our communion. Ascension Sanctuary builds off this innate human purpose that captures how we as humans grow and progress communally from the memory and creation of our collective lore. Formally Ascension Sanctuary will be expressed through using algorithmic patterns to reference the forms of reliefs and murals that past traditions have used to express their spaces of spirit. The overall shape abstracts the form of creatures that dwell in the skies while alluding to the structural language of classical sacred spaces. Whether experiencing the space for reverence, solace or enjoyment, it will be there to allow immersion to the beauty that embodies the soul however one chooses to define it. It will be a space to share that represents the high level of communal beauty that represents who we all are.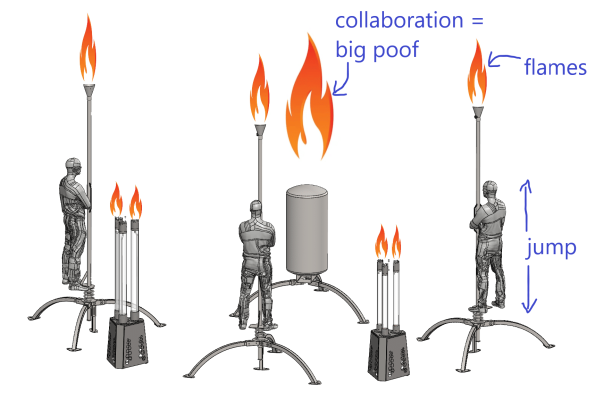 Evan Beloni
Evan Beloni is an artist, engineer and metal fabricator with a background in aerospace and machine design. While his fire sculptures aren't the biggest, he excels in innovative interactive methods to engage the community with fire art. Evan's fire sculpture garden at Apogaea 2023 will include several brand new interactive fire pieces.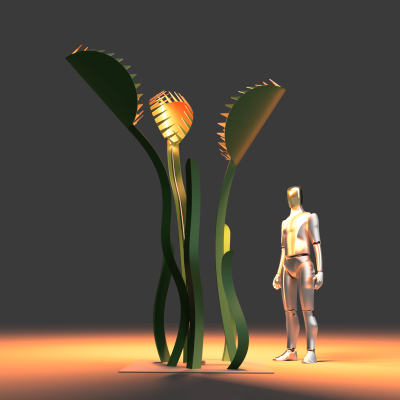 Katy McClure + David Brann
Our idea is to create a large Venus FireTrap plant. This piece is inspired by our fascination and appreciation for the thin veil between life and death. We are inspired by nature in our work. The cycle of death is present in this work and the venus fly trap represents it. Our team is made up of two metal fabricators, Katy McClure and David Brann. Combined, they have close to two decades of experience as metal fabricators. David has made work for Apogaea before, in 2022 he brought The Snail Bar, which was a large metal snail shell with a drop down bar inside it.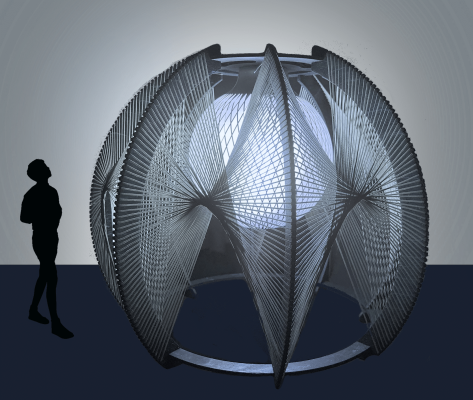 Diana Merkel
Lyre – an instrument as old as ancient Greece. Symbol of harmony, union of cosmic forces, love and devotion. '72: the year I was born into a house filled with mid-century modern design. Lyre '72 explores how our worlds are intricately woven together, that no matter the era, we can find commonality.
The finished piece is a massively oversized string lantern – approximately a 10 foot orb – inspired by mid-century modern design. The base structure is made from 8 spines of 3/8 inch steel with 70 notches cut out of each. These spines are connected by two circles of steel at the top and bottom to form the skeleton of an orb shape. 3000 ft. of neon paracord is woven around the orb hundreds of times to create an intricate "string art" pattern. The spines will be lined with individually addressable LED lights, and a large LED "bulb" will hang in the middle. Audio reactive sensors and arduinos allow visitors to control the lighting. Spines will be attached to the ground with lag bolts. It will be woven in a way that allows visitors to step inside the piece.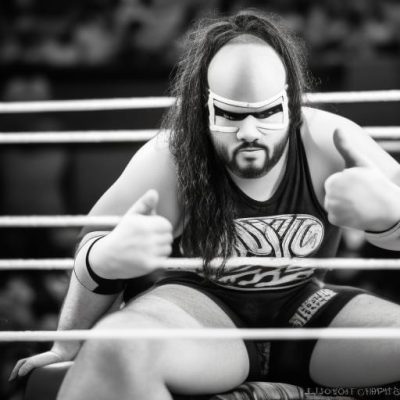 Apogaea Wrasslin' Federation
Fenton Streisand
Listen up, BROTHER! Do you have what it takes to be the best? To rise above? Do you dream of powerbombs and choke slams? Are you a full fledged Hulkamaniac? Can you smell what the Rock is cooking?
Would you do what it takes to win the prized AWF World HeavyThumb Championship Belt?
Well then you better sign up for the Apogaea Wrasslin' Federation!
We will be holding a multi-round thumb wrestling tournament! Choose a name, your thumb's costume, then make your way down the stage to glorious applause or thunderous boos and climb into the squared circle. Two thumbs enter, one thumb leaves! Can you take on all-comers and become the AWF Champion?!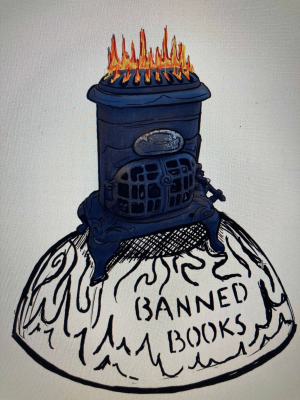 The Little Banned Book Library
Jilly Katz + Jackson Ellis
What do the books "To Kill a Mockingbird," "Two Boys Kissing," "How to be an AntiRacist," "The Color Purple," and "Harry Potter and the Sorcerer's Stone" have in common? They've all been banned from certain public schools. Inhabitants of Apogaea will discover a "free" little library created out of an antique wood burning stove enhanced with flame effects. The library will house banned books, each with highlighted sections and inscriptions to provoke conversations around free speech, diverse viewpoints, and historical context. Take a seat at the library, warm your feet by the fire, and open a good book.