Apogaea 2023 registration is NOW OPEN!
2023 IMPORTANT REGISTRATION DATES

All deadlines are at 12:00 PM MT!
Theme Camp registration is closed!
Art placement is closed!
WWWW Deadline for Center Camp Banner:  Mon 5/22
WWWW FINAL Deadline:  Mon 5/29
Questions about placement, theme camps, fire art, etc.?
Please email [email protected]!
Art Installations

CLOSED FOR 2023!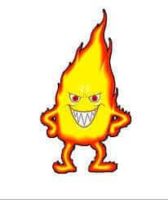 WWWW Events
Center Camp Banner Deadline: 5/22
FINAL Deadline: 5/29



Theme Camps

CLOSED FOR 2023!

Why do you need to register?
Registration ensures that we can accommodate your space, location, activity requirements, and special needs.  Please be aware that submitting a registration form does not automatically grant you space or permission to do everything you propose.  The event staff will review your submission and contact you to discuss allotted space, placement, and allowable activities.
Thanks for your help in making this a fun and safe space for our community! It's not easy to play Tetris with over 2,100 people, their camping gear, their art, and their cars.  Our volunteer event staff needs time to figure out how to place all of these things on a small parcel of land that also contains trees, rocks, and slopes – all while creating a harmonious flow to the event.
If you don't register and your project can't be safely installed and used, Apogaea reserves the right to remove it!
If you have any questions please contact [email protected]!