Greetings Apogaeans!
That's right, MORE art grant announcements! Our CASH 4 GAS grant round has funded gasoline for transportation and/or propane for flame effects for 16 artists. CATS is distributing $6,021.68 in total grants for this round to help make this art happen.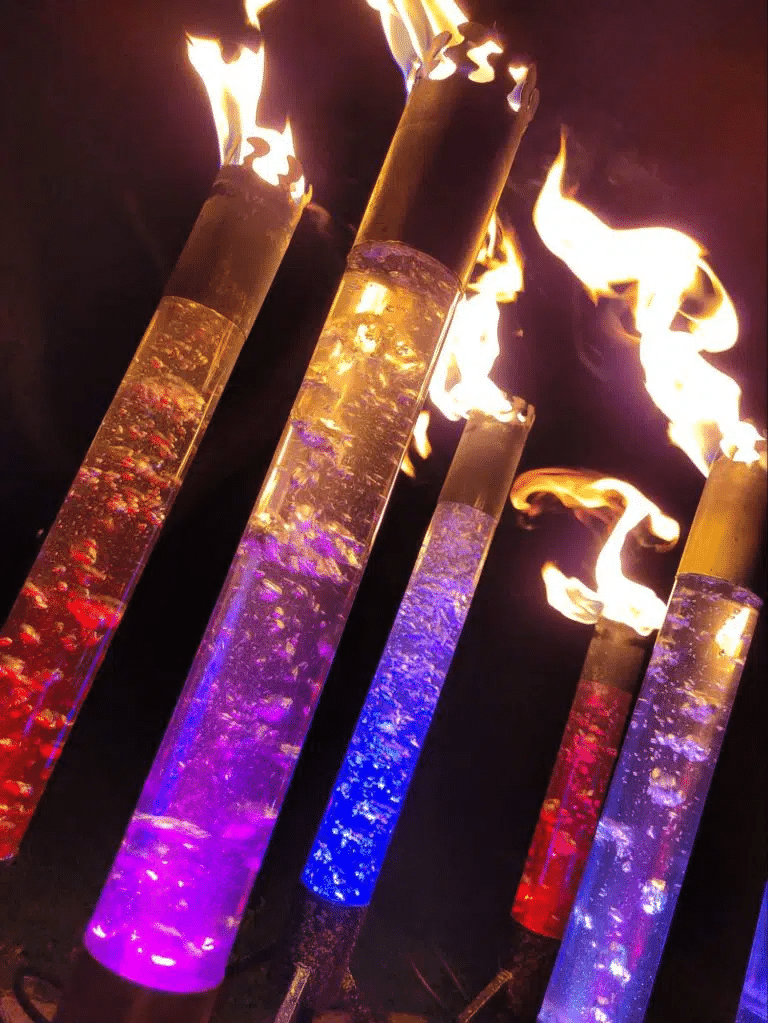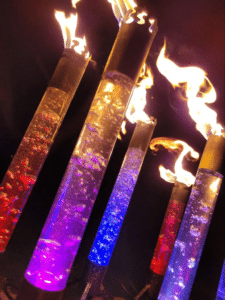 Evan's Fire Art Garden - $368.00
Evan Beloni
Evan's Fire Sculpture Garden returns to Apogaea with FIVE BRAND NEW fire sculptures plus an undetermined amount of existing art that you may have already seen and includes some interactive fire pieces.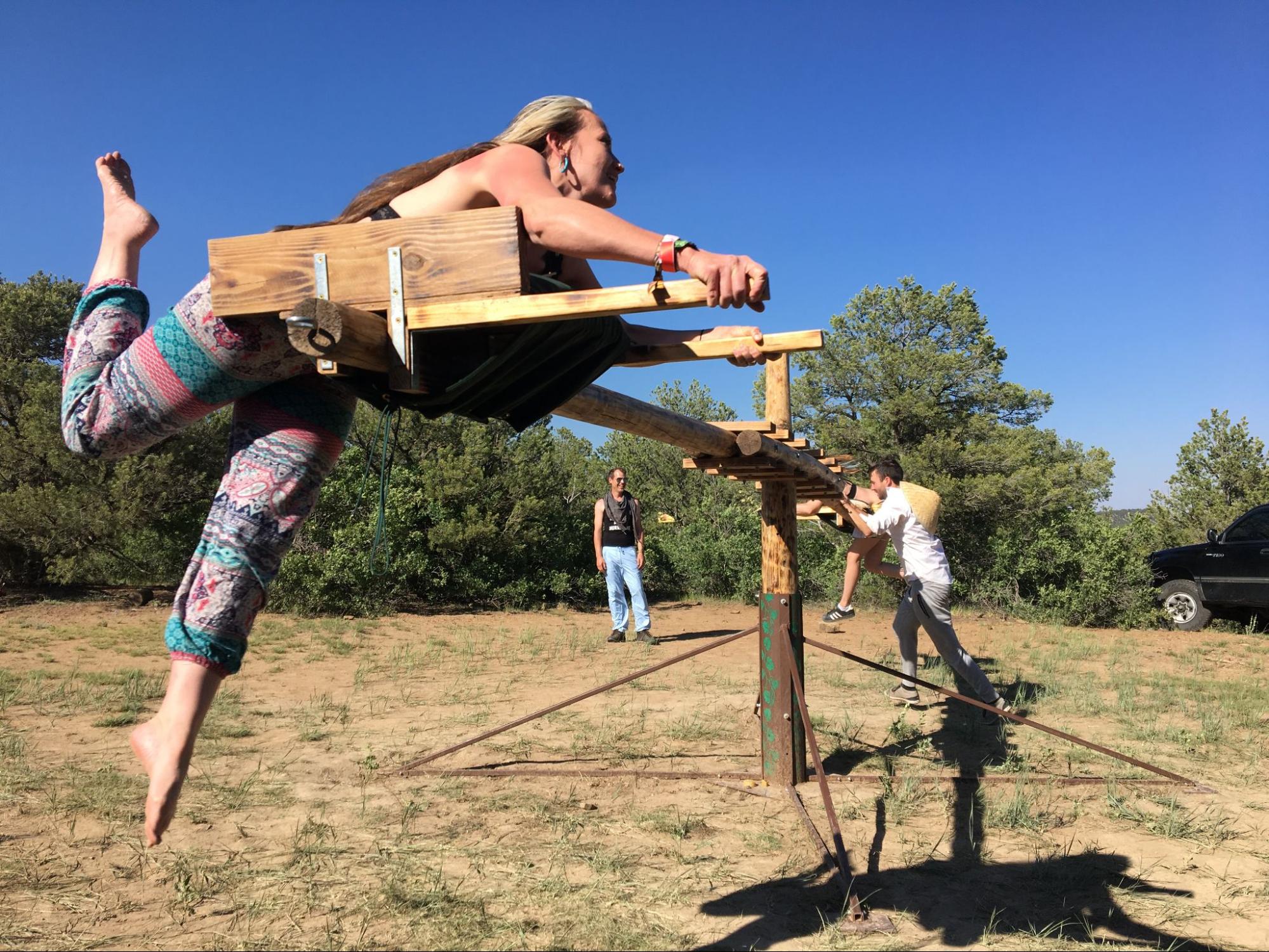 Leafwing Flying Machine - $500.00
Green Light District
We built a tremendous thing that converts sweat into joy. It looks a bit like the product of a merry go round that had sex with a teeter totter. It functions like a primitive flight simulator in which two humans belly up to then generate speed and lift through coordinated successive leg propulsions.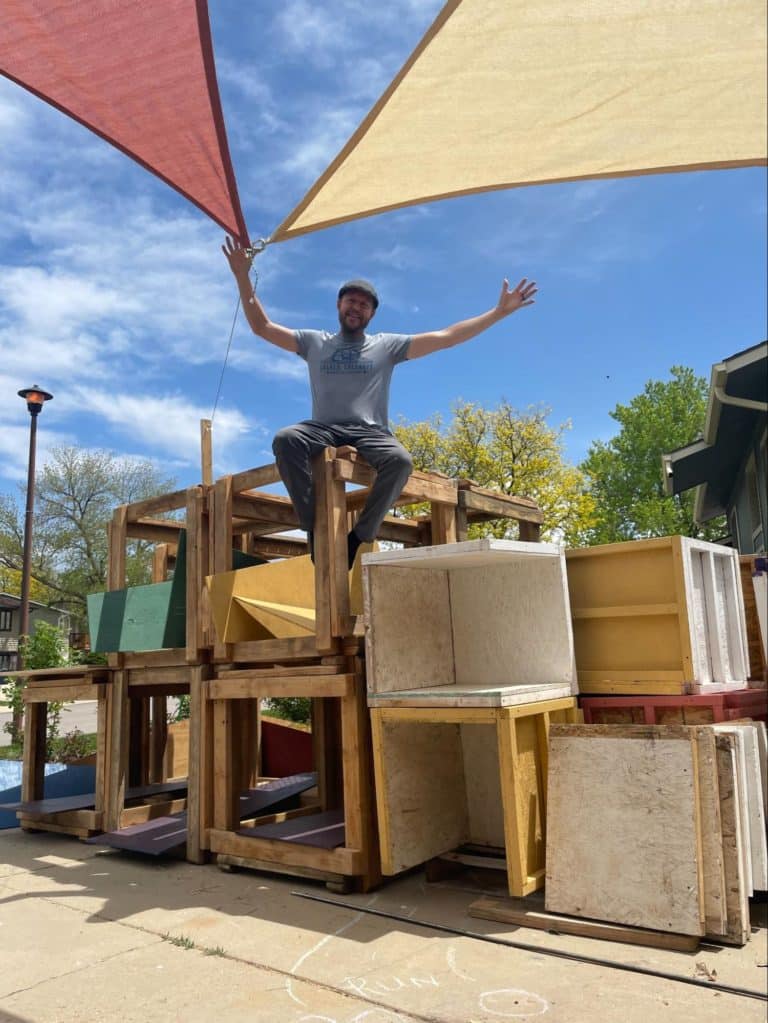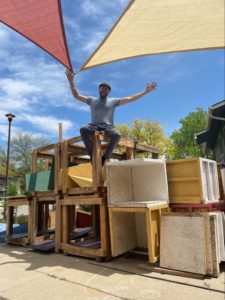 Speleo Molehill - $599.00
Ian Beacon & Ambra Lyons
This is a fun wooden climbing tower with some pretty lights. This is the fourth in the "Speleo" series. This edition is the fun-sized version guaranteed to make you smile, and possibly cry.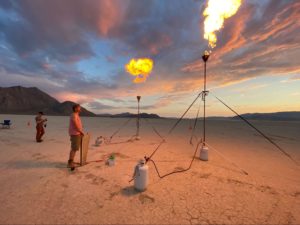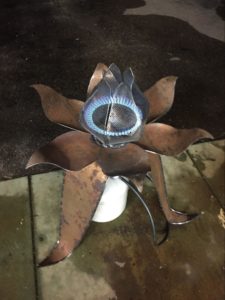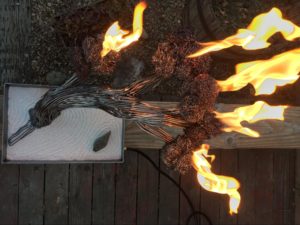 Flora and Fire + The Double Poofer - $150.00
Casey Moore
Flora and Fire: This rare pair of flora evolved in an extreme environment with hardened ferrous exteriors and flammable propane pollen. Come warm up by the flaming bonsai and fire lotus. 
The Double Poofer: Double the poof, double the fun. Come find the glowing pedestal, push the buttons and see what happens.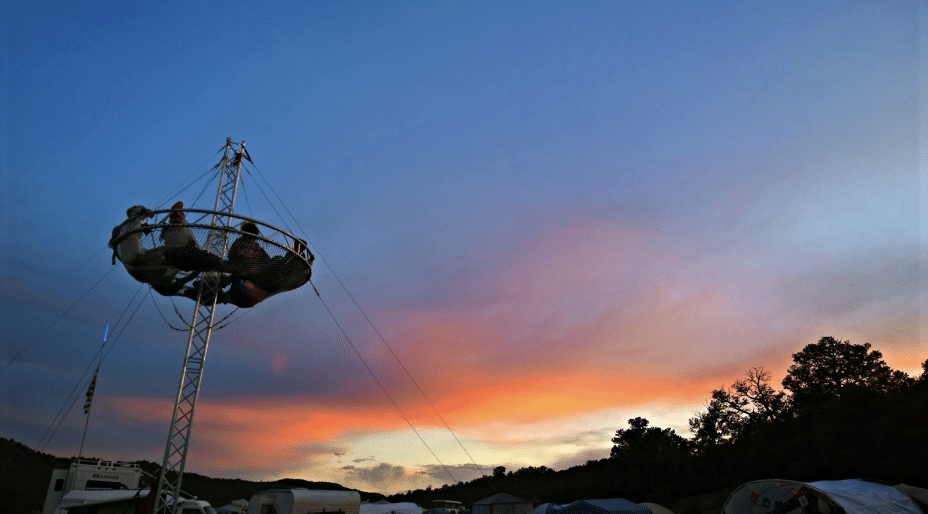 Tower of Redundancy Tower (brought to you by glampCAMP) - $300.00
Andrew Blair
Your favorite tall, climby crowsnest. Voted best sunrise/sunset view at Apogaea since 2015. Redundantly redundant.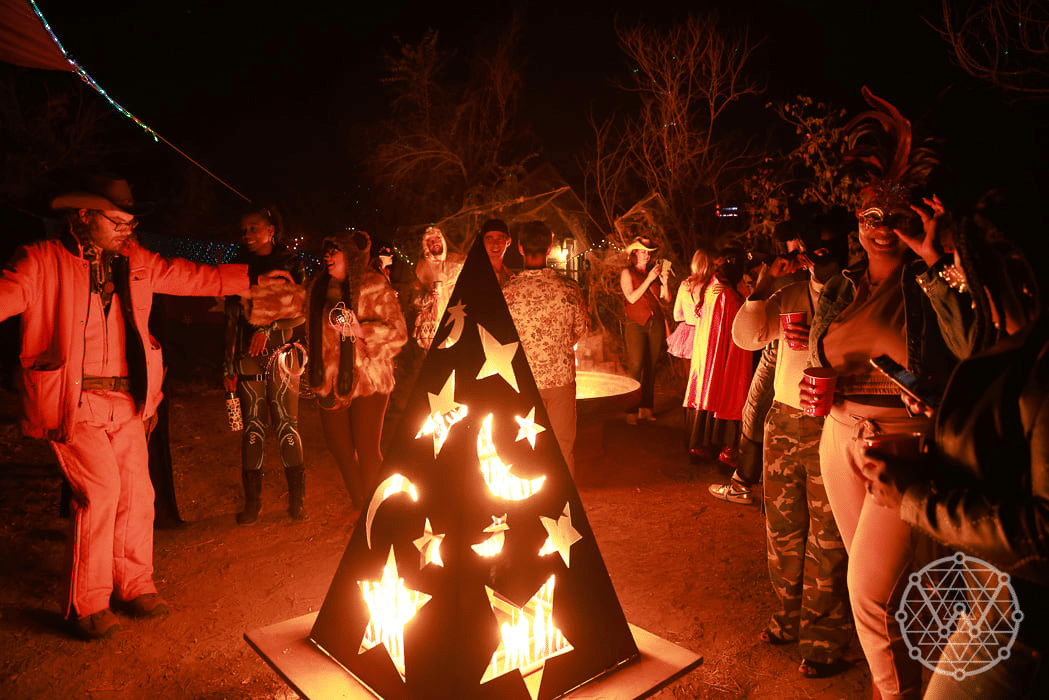 Wizard Warmer + The Cauldron (located at Wizards theme camp)
Wizards Camp
Wizard Warmer is a propane fire art piece which creates the perfect place to mingle with new friends while staying warm. The Cauldron is an absolutely beautiful and mesmerizing fire art piece which has flames projecting out of water creating a magical effect.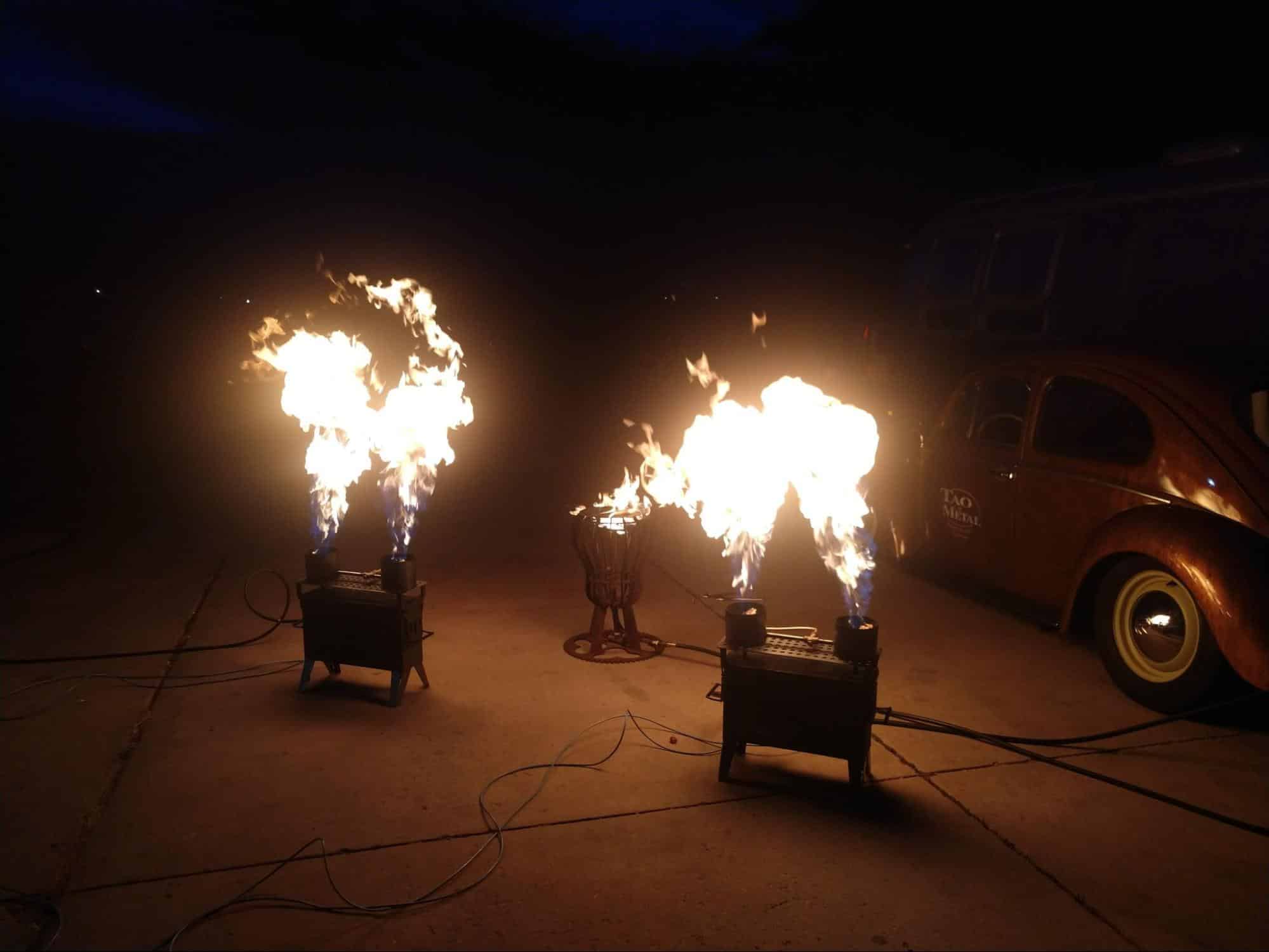 Hydraconflagulators, Stratoblaster and Warming Flames - $400.00
Conflagration Station with friends: Tao of Metal, Soundwrecker, plus Gnomes n Gators
Interactive mini-accumulators that YOU can control along to the music.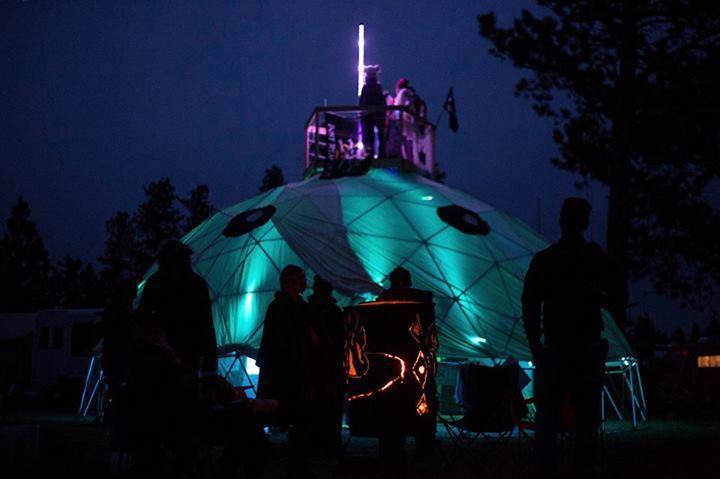 Narwhals Breech (Narwhal theme camp) - $599.00
Kanyon Walker
Narwhals Breech will bring you Funktion One sound at our theme camp.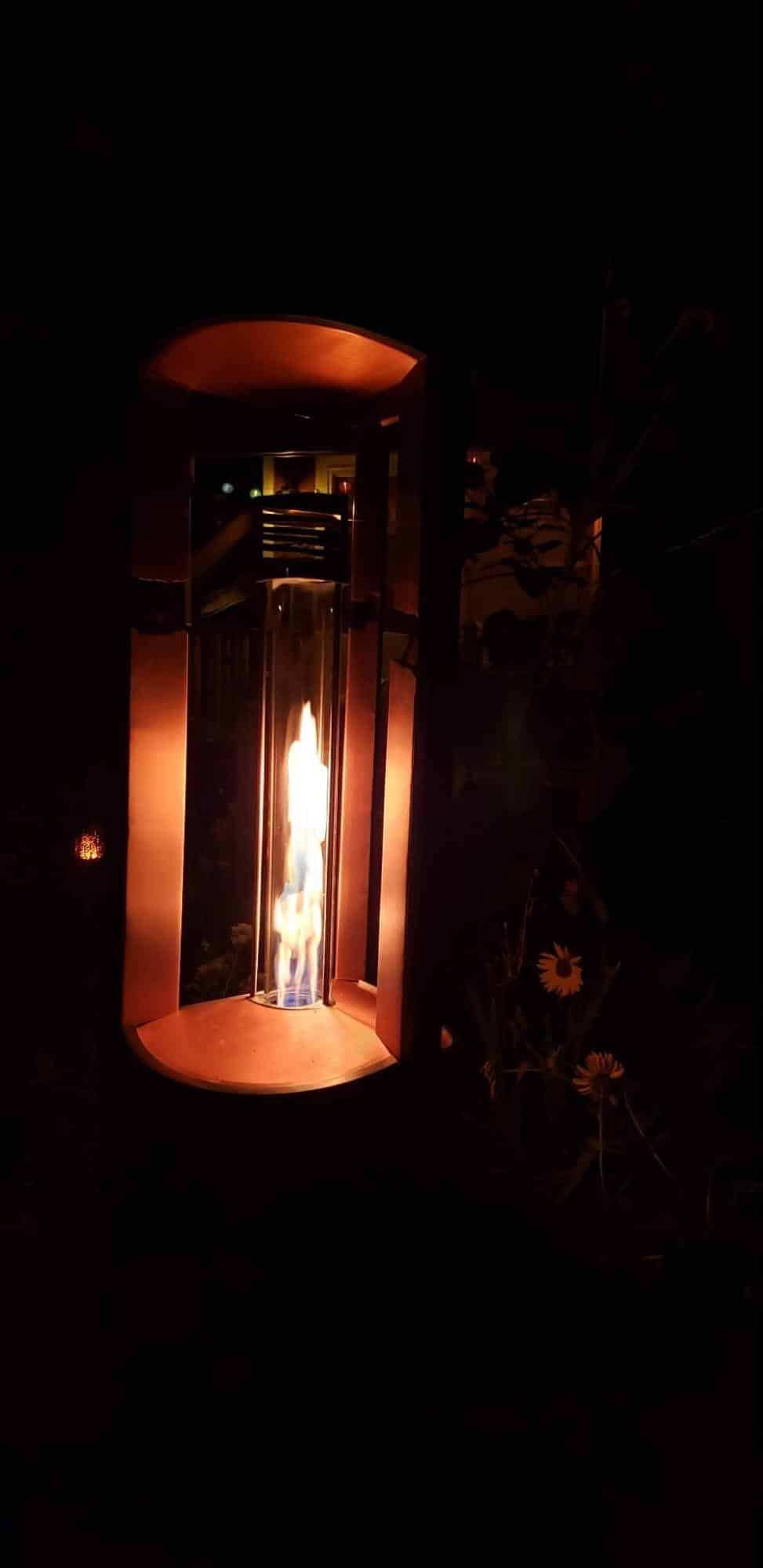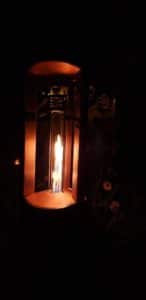 Designed and built by Nate Harris, brought by Ronica Roth
Form meets function meets fire: Named for the goddess of relaxation, meditation, hallucinations and all other altered states of consciousness, Pasithea will warm your body while delighting your soul as the flickering flame reflects off bright copper.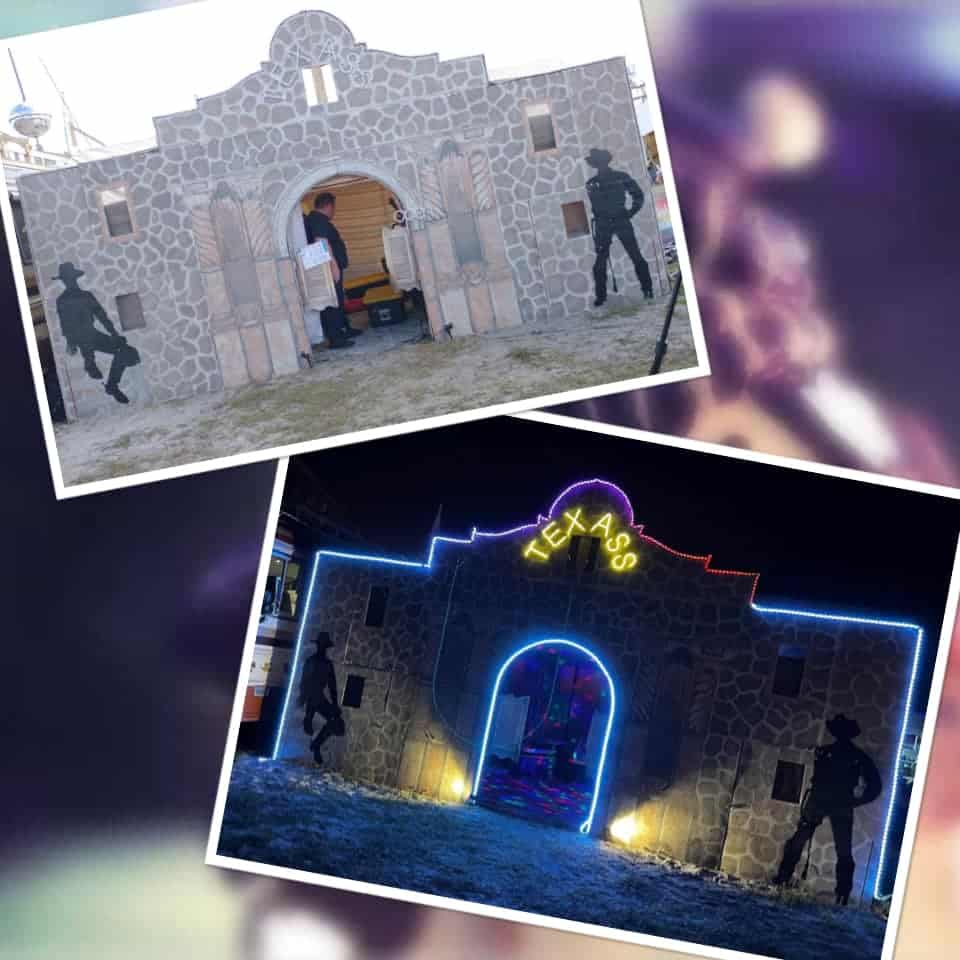 Your Shyness (with help of Houston Burners and TexASS Invaders)
Do you remember the Alamo? TexASS Alamo an original hand painted and lit art piece replicating the look of the Alamo with a TexASS twist: some of the "rocks" are of special shapes challenging visitors to pay close attention. We brought it to the Engulf (LA) in 2021 and the LoveBurn (FL) in 2022. And it was a huge hit! We are now bringing the TexASS Alamo to Colorado for enjoyment of the Apogaea burners!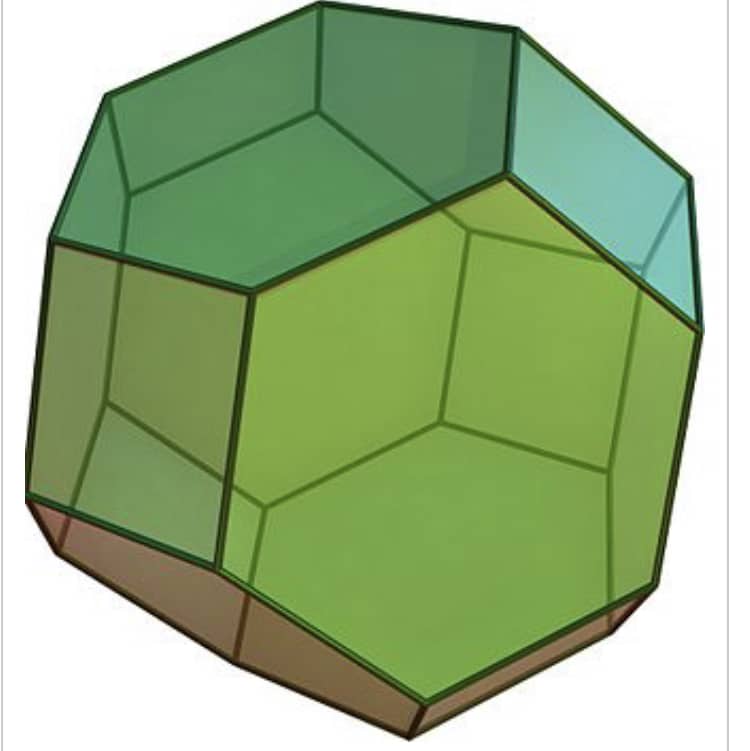 Geommortal Portal - $200.00
Subcaste Sound
A polyhedron (Truncated Octahedron to be exact) large enough to transport several humans via sonic wave energy to other dimensions.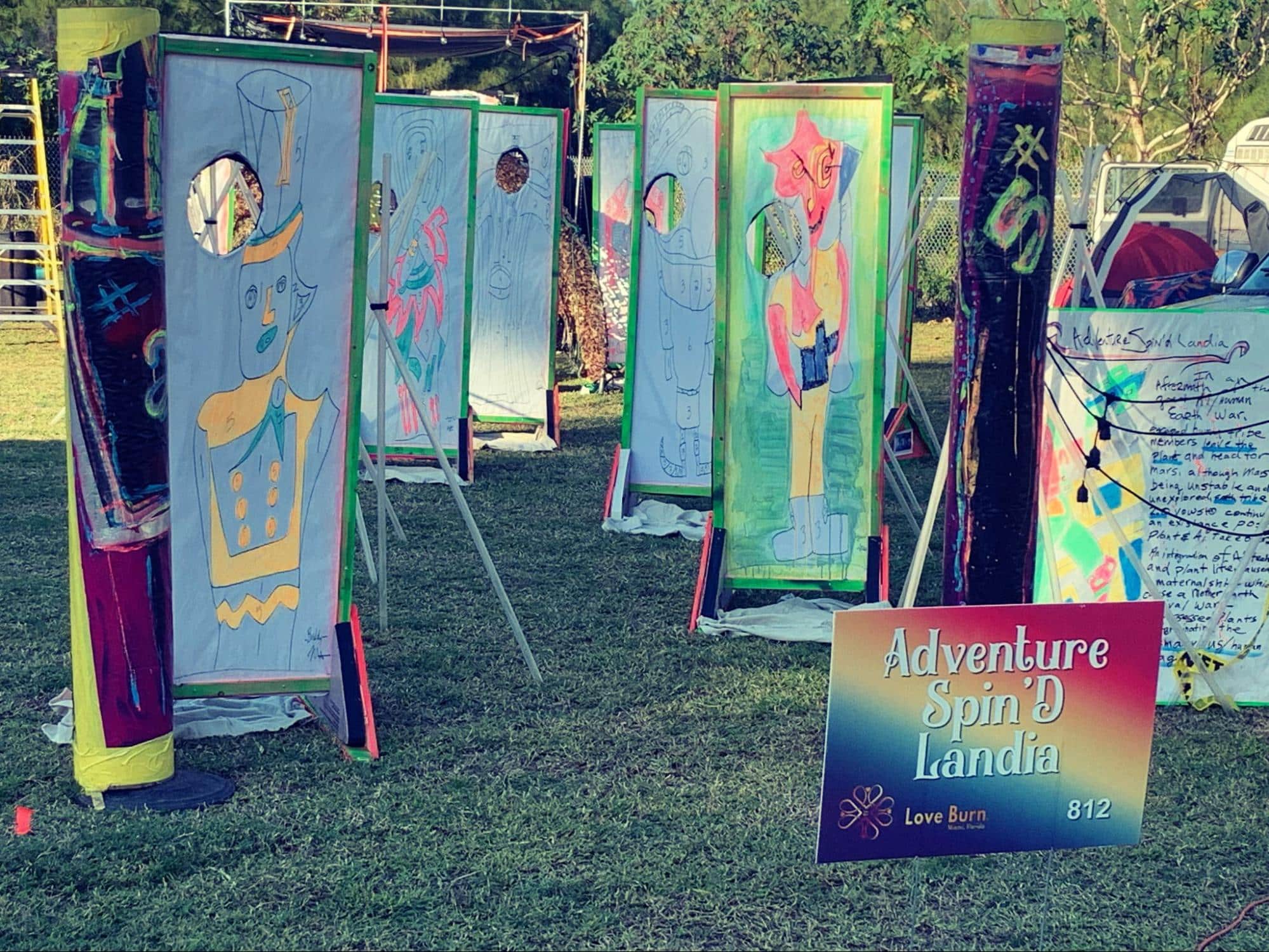 Adventure Spin'd Landia - $225.00
WiL Albarez & So Rachel Cain
Enter a post-apocalyptic world where plants wage war on humans and take back planet earth from the human virus. After the plant world merges with AI technology, the planets vow to save Mother Earth. Come and meet the Characters in our paint by number world, make your own badges and take photos with the life sized characters. Let your creativity flow while listening to Vintage Vinyl and dance dance dance.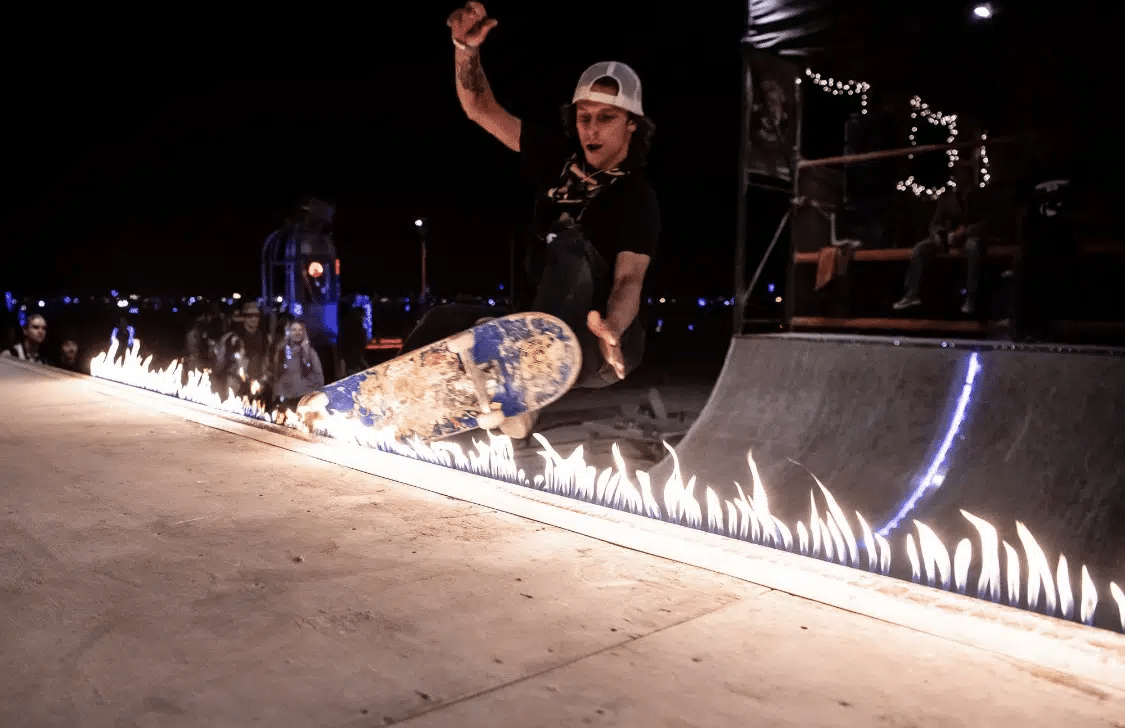 Sk8 Kamp, Inc.
Sk8 Kamp Fire Coping is an interactive art piece for Apogaeans working their way to the top of Sk8 Kamp's mini-ramp. This flaming art piece doubles as grindable coping, with specially slotted and bored sections to allow flames under the skater as they pass over. Participants are encouraged to grind and slash through the fire after they progress on the ramp during daily skate lessons.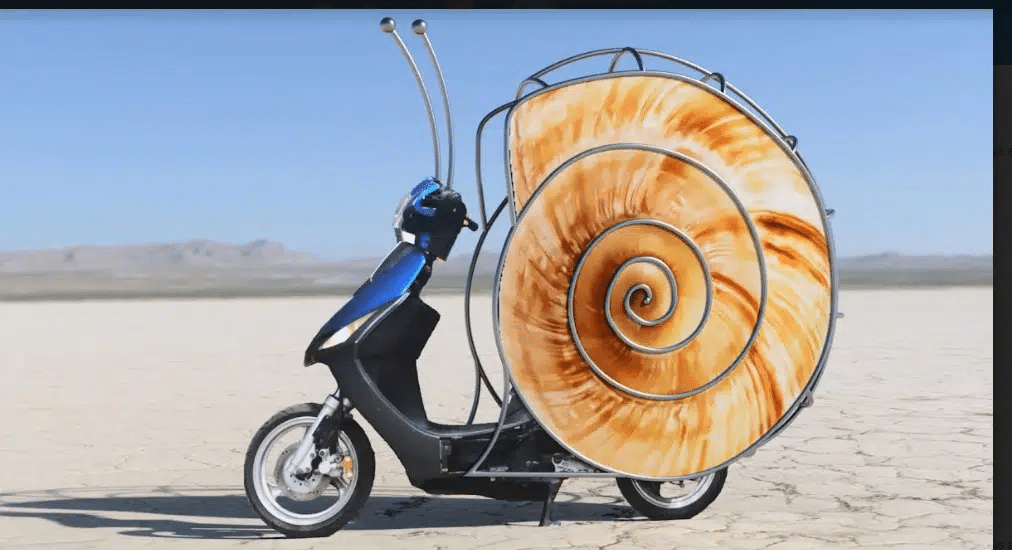 Mitch 'Giraffe' Hoffman, Fenton 'Taller than Mitch' Streisand + David 'Sparks' Brann
Slow slimy scooter with gooey cocktails for the people!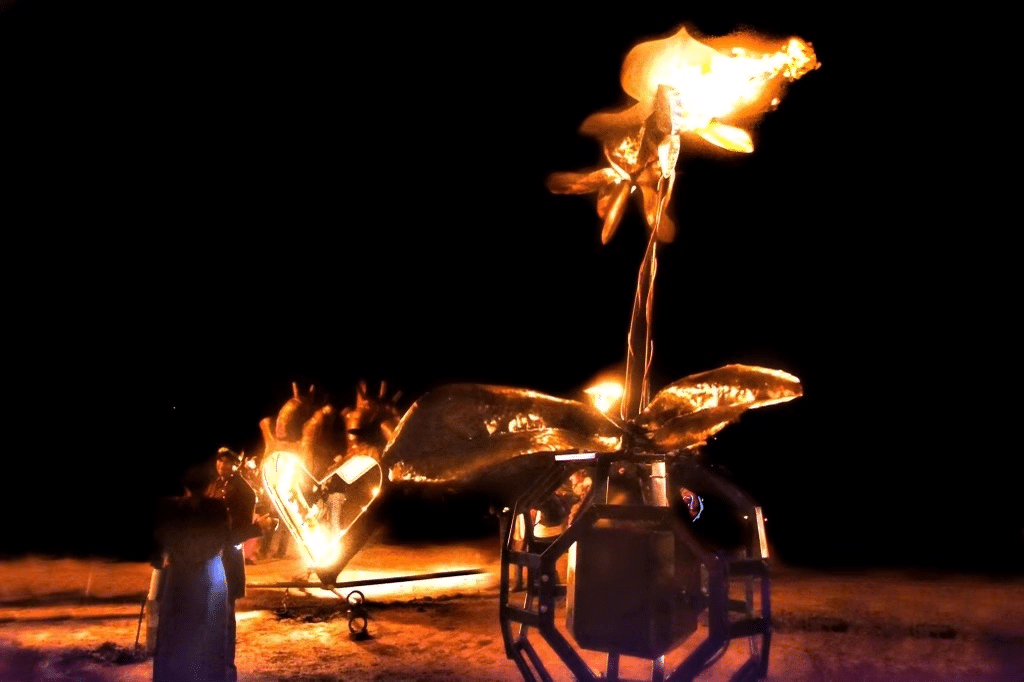 Musselph's Fire Sculpture Garden + Tree of Life Effigy - $599.00
Musselph, LTD
Musselph's Fire Sculpture Garden is an environment fabricated and forged specifically to invite tranquility, contemplation, a space for warmth, dancing and connection. At the center of the garden stands the Tree of Life Effigy representing where we come from, where we are and what we are becoming. Join us during the day throughout the event – before the burn ceremony – to find out how you can place your own thoughts, prayers and energy into this year's burnt offering. In the fire, we will shed the past and welcome new growth, awareness and awe.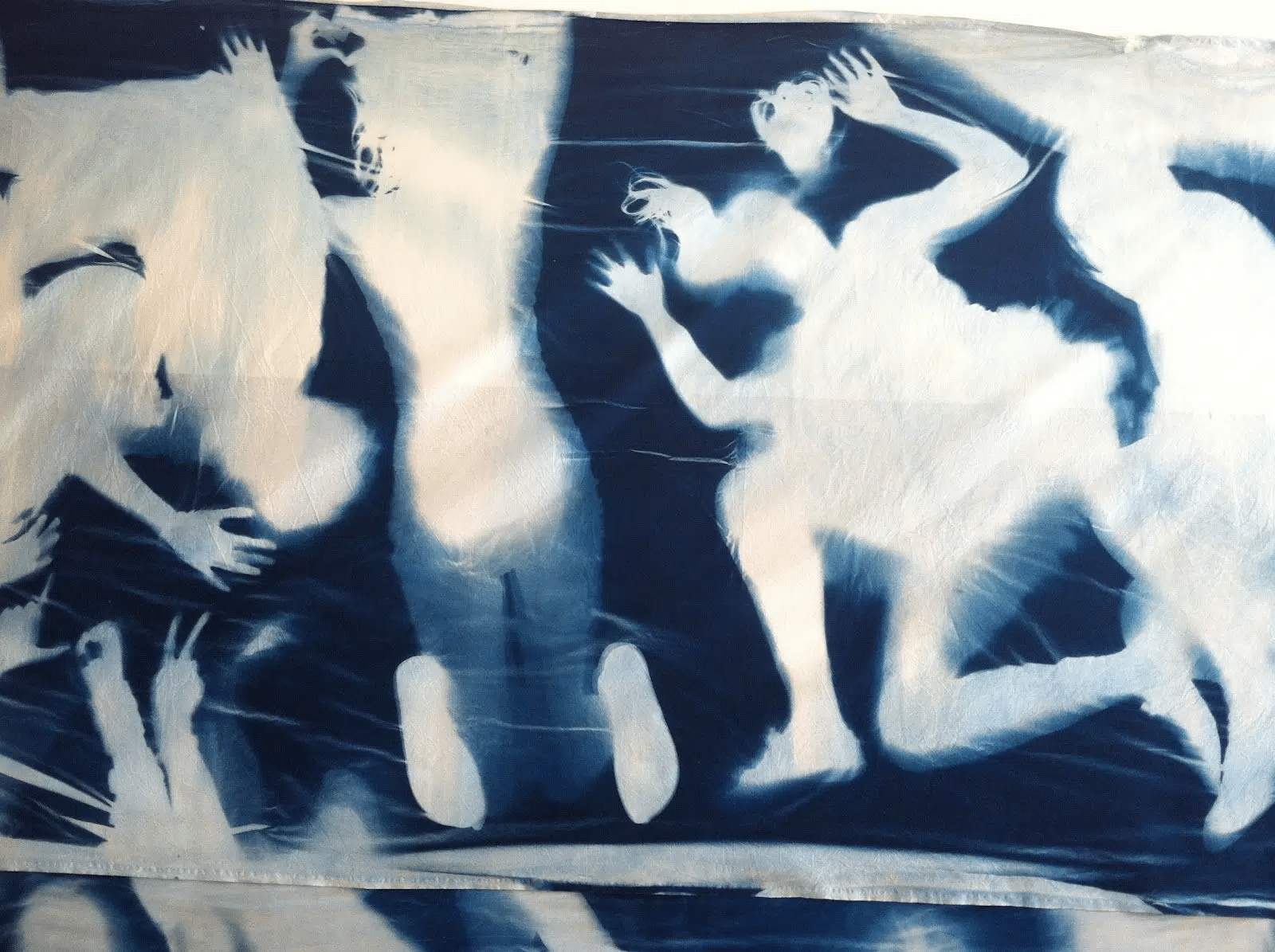 Ms. Terious
Collaborate with the Sun and the Moon and let's make some "art." Cyanotypes are nontoxic photographic images using UV lighting.