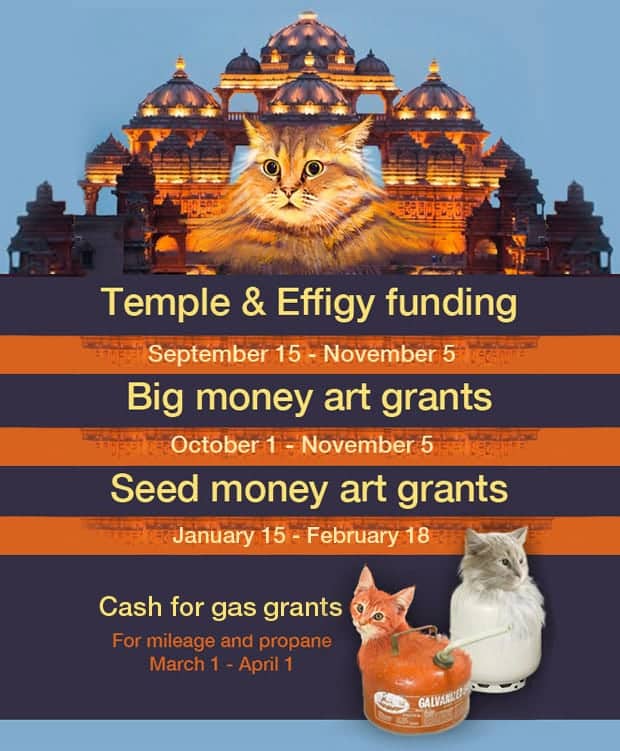 Apogaea Effigy and Temple grant rounds open September 14! Big Money Round opens October 1.
Hello Apogaean artists! We here at CATS want to let you know of some exciting news regarding our grant process. We've heard your requests for earlier funding for big projects and easier support for returning or traveling art. We know you like fire. Here's what we're doing:
This year, the grant rounds for Effigy, Temple, and Big Money will open EARLY (September 14 for Effigy and temple, October 1 for Big Money). The grant rounds will be open LONGER (through November 5). This schedule allows large granted projects to receive money earlier, so you can start implementing grand ideas.
The Seed Money grant round will start a little earlier, too (Jan 15), again, to get artists money earlier.
Last, we're adding a new grant round, Cash for GAS round for propane and transportation. All requests for propane and  mileage will be funded in this round, which will start in March.
Stay tuned, and happy inspirations.