Hello Apogaeans! We here at CATS are pleased to announce this year's SEED MONEY GRANT WINNERS and are stoked to see are your cool projects this year at the event.
Wyrm Food Warming Beacon
by Kevin and Sean McWilliams has been awarded 599.00.
A flaming bowl of dragon soup with fire-poofing chopsticks to attract hungry, cold burners to our warm food!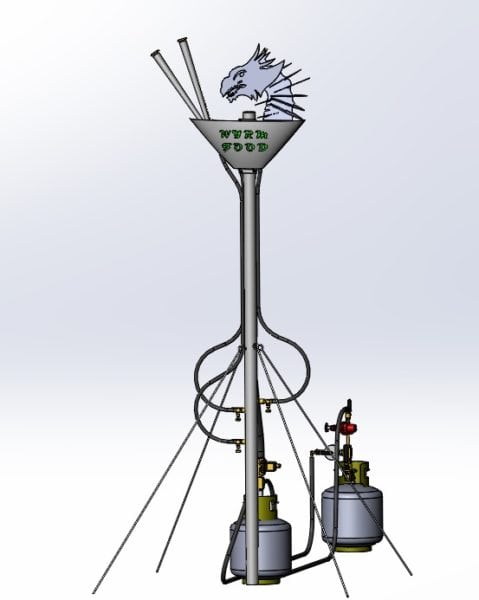 Primordial Moth Broth
by Benigno Lopez receives $599.00
This returning flame art is a 60″ fire pit with water and spinning propane effect.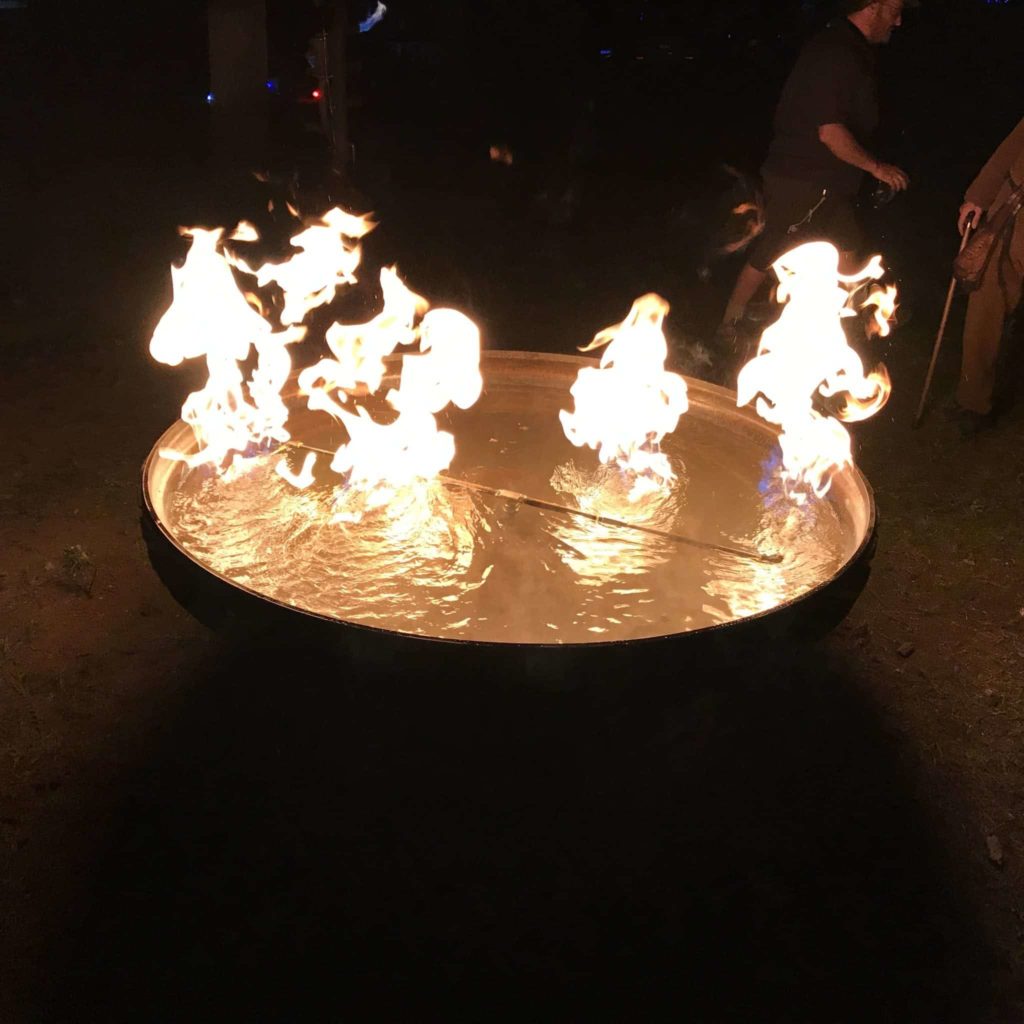 Black Rock Blind Tiger Outhouse of Conflict
by Tiffaney Benson and The Tiger Team has been awarded $550.
A rustic, vintage speakeasy & brothel containing many oddities, gadgets & alluring objects. Participate, explore & immerse yourself to experience the magic of the Black Rock Blind Tiger. Figure out the clues to determine the password which will allow you inside to enjoy the swanky speakeasy and brothel, and you might find a special tasty prescription for your enjoyment.
https://www.facebook.com/blackrockblindtiger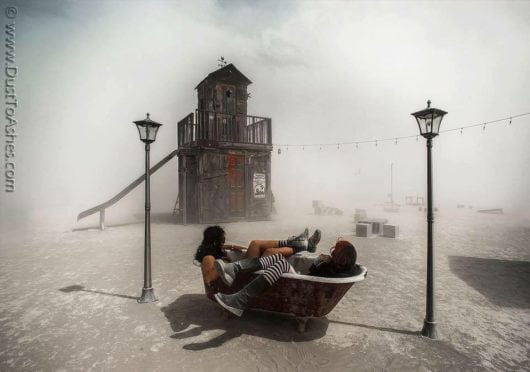 Outside In
by Jeff Merkel and the Signal-to-Noise Sci-Art Collective returns with an award of $599.00
Outside In is an immersive and interactive three dimensional audio experience. Visitors are treated to generative soundscapes, interactive synthesis, and DJ-led sound art performances throughout the day and night.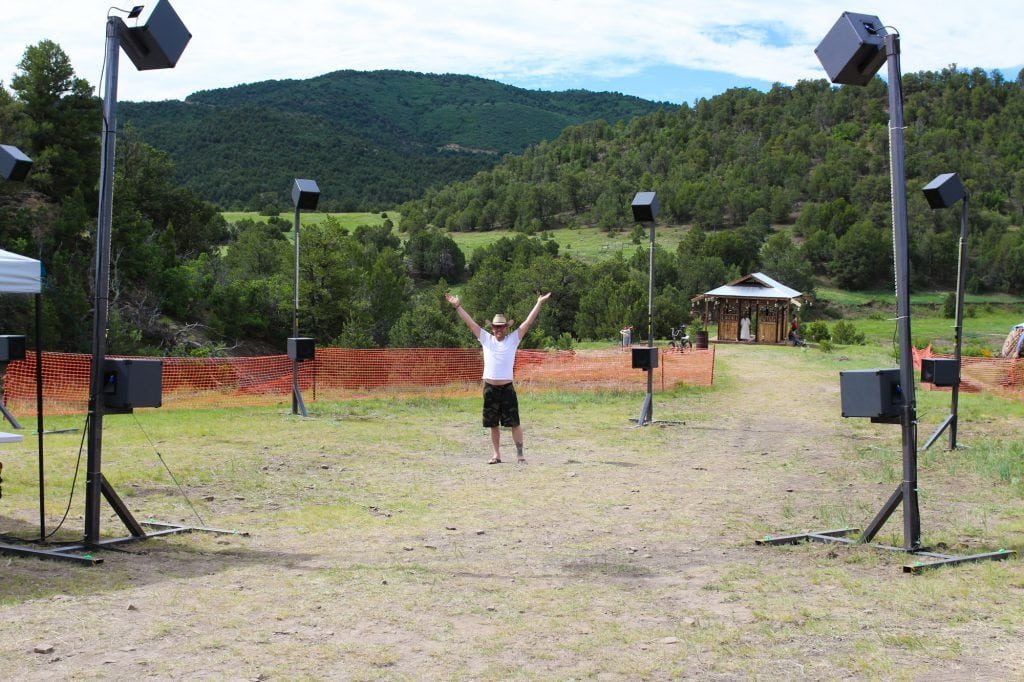 Big Puffy Yellow
by The Martha Crew will recieve $599.00
We are Big Puffy Yellow and our sturdy wagon's name is Martha, led by Splinter our trusty steed. We have taken the pair to playa 5 years in a row and we are honored to bring it to be a part of Apogaea. Please
join us Saturday at 4:20pm for our daytime Yellow Party and see for yourself the many shades of yellow.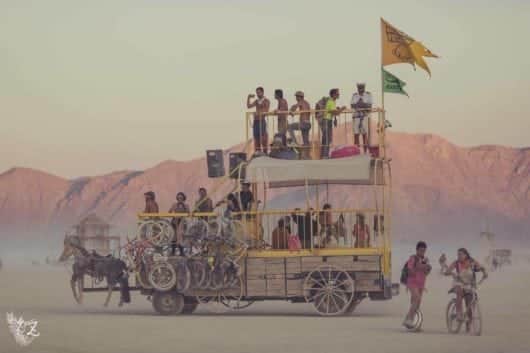 The Majestic Arch of Fashion Splendor
by Jed Winters Fabrication and Julie Pellerin, Camp Wardrobe MalFUNKtion have been awarded $500 to burn the MalFUNKtion arch.
The Majestic Arch of Fashion Splendor is an alter-d-ego flaming arch for shoppers of Camp Wardrobe MalFUNktion to strut their new look under.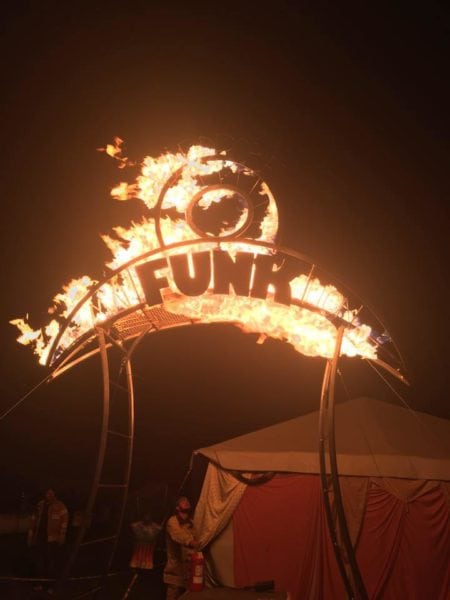 Air Band @ A Camp
The creatives @ A Camp recieved $195 to bring you this experince.
Full Service, Turnkey, Air Band Experience! Every participant will enjoy 15 minutes of fame. All you need is courage, and we do the rest. Your own personal band manger will help you select a track, suit up back stage, grab props, and begin your performance within the span of roughly 4 minutes! After your stellar performance you will enjoy your final minutes of stardom in the Fame Lounge. But don't get too comfortable, as you'll be kicked out by the next act once they are finished.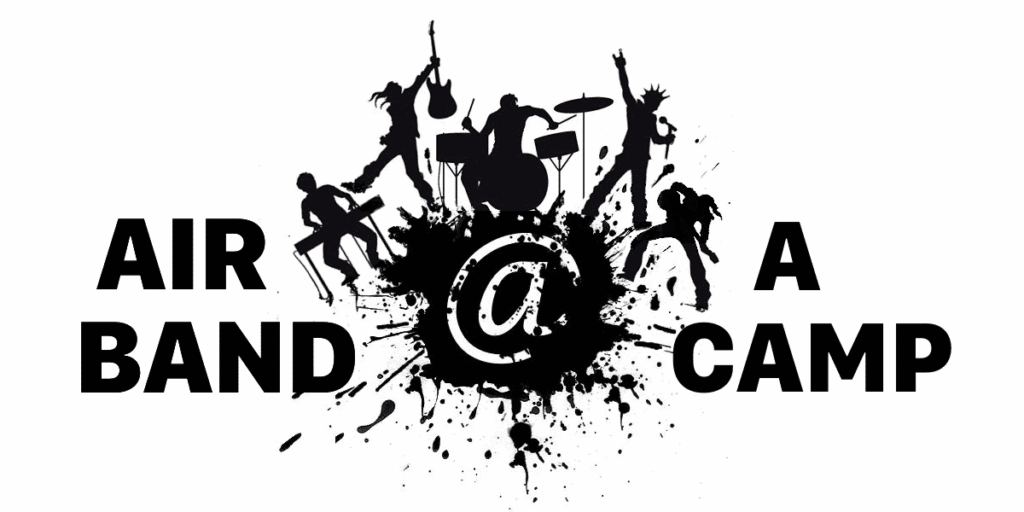 Rube the Tube
by Bass'd on Science has been awarded $400.00.
Visualize soundwaves with fire! See the effects of sound pressure created by soundwaves. Science!
Acoustic Levitation Playground
also by Bass'd on Science has been awarded $520.
The Acoustic Levitation Playground is a collection of games and puzzles that use ultrasonic energy to levitate liquids and solids.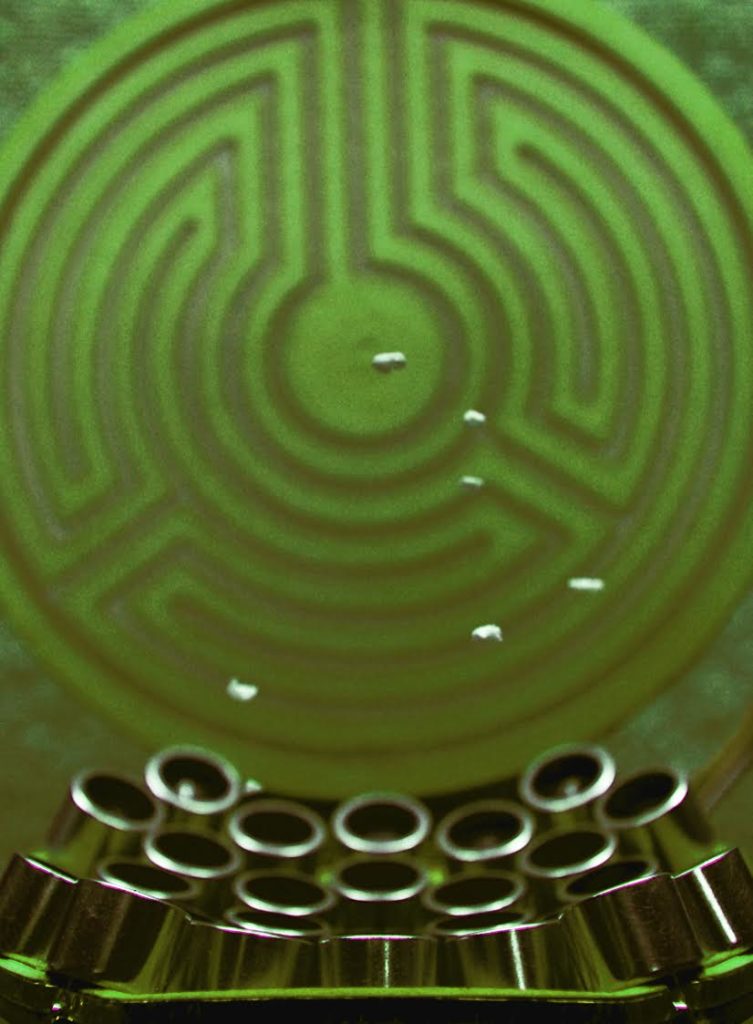 Little Rocket Man
by Stevolution (Stephen DeNorscia), Randy Fisher and Commodore Ron (Taniwaki) has been awarded $513
Ripped directly from the headlines! It is global politics on a massive scale. It is a battle of brinksmanship with the fate of the world hanging in the balance. It is a contest of wills to decide the fate of humankind. Do you have what it takes to defeat Little Rocket Man? Is your … rocket big enough?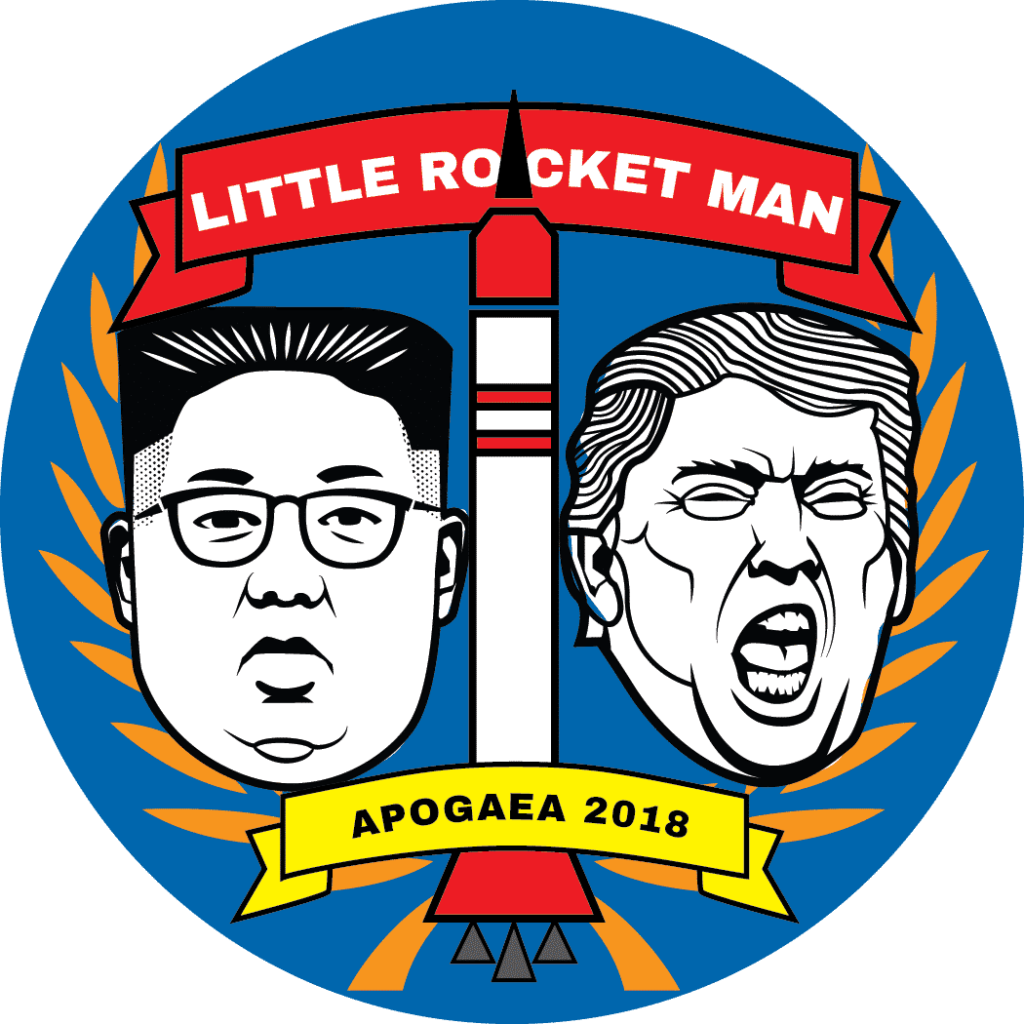 The BadAsstronauts Space Portal
by the BadAsstronauts wil be returning with a grant of $500.00.
It's a Blue Space Portal with Lasers.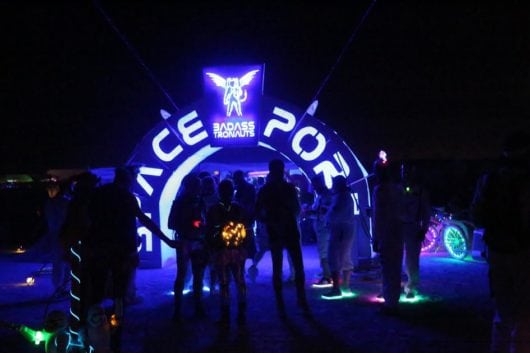 A Modern Arrangement
by the Gammaspace Artist Collective will be coming with a grant of $599.00
This avant-garde floral arrangement incorporates surprising and innovative flame features packed into a tiny package. The piece's delicate yet elegant blossoms have been rendered in stainless steel and features luscious, curvy and exotic flowers and foliage combined with exquisite and musical interactivity. Static flame effects are featured in the stamen of the trumpet flowers and jet-flames provide the coloration of the bird-of-paradise in brilliant blues and oranges. A pilot light spirals up the stalks of four tonal bamboo poofers! All couples, trios, singles and any other arrangement of Apogaeans are invited to play with this piece by controlling the jets in the bird-of-paradise and orchestrate their own flagrant compositions with the bamboo poofers.
www.gammaspace.art
www.facebook.com/gammaspace
www.instagram.com/gammaspaceart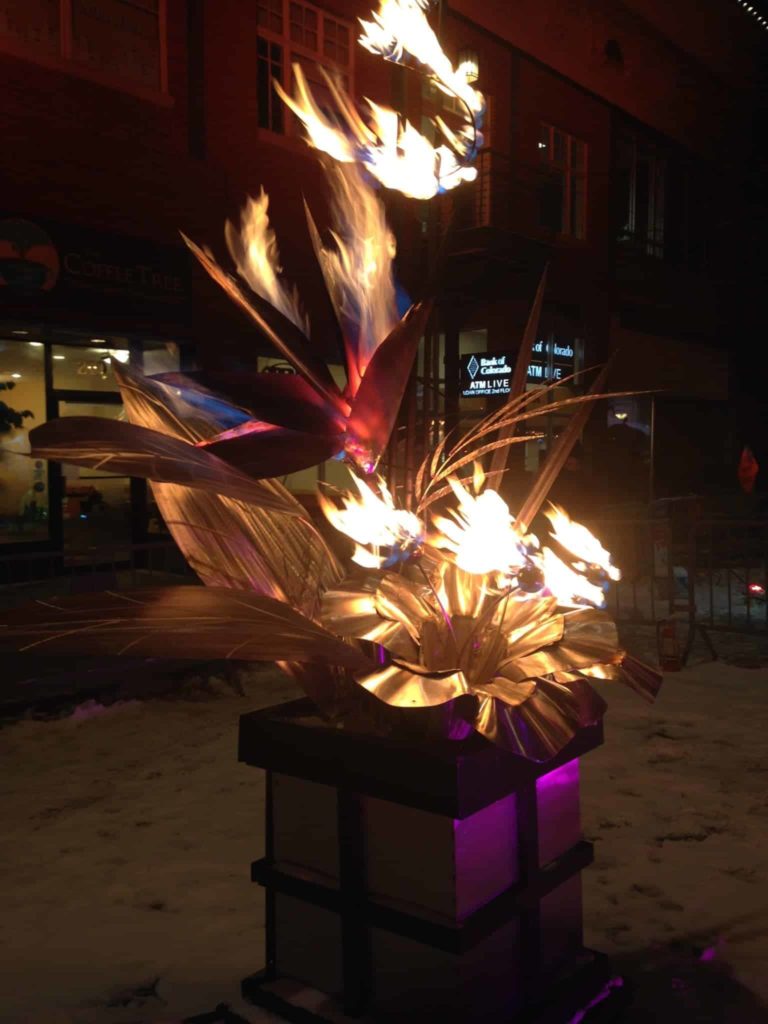 FSSSH
by Lauren Miles and the Gammaspace Artist collective has been awarded $599.
FSSSH is an interactive steel fish fire pit lined with propane effects that you can hand crank to activate.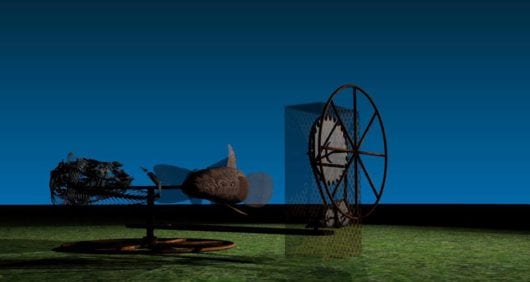 Late Nite Price is Right
by Dead Horse Productions™, a Holey Owned Subsidiary of the Glitter Chickens LLC, All Rights Reserved will be returning this year with a grant ot $599.00
Get off on fabulous prizes and consumerist exuberance at Apogaea! Honoring Bob Barker's long obsession with genitalia we adapt game show challenges to adult themes. Late Nite Price is Right arrives on Burn Nite with adult themed game show fun, open to all and hosted in our 32 ft dome.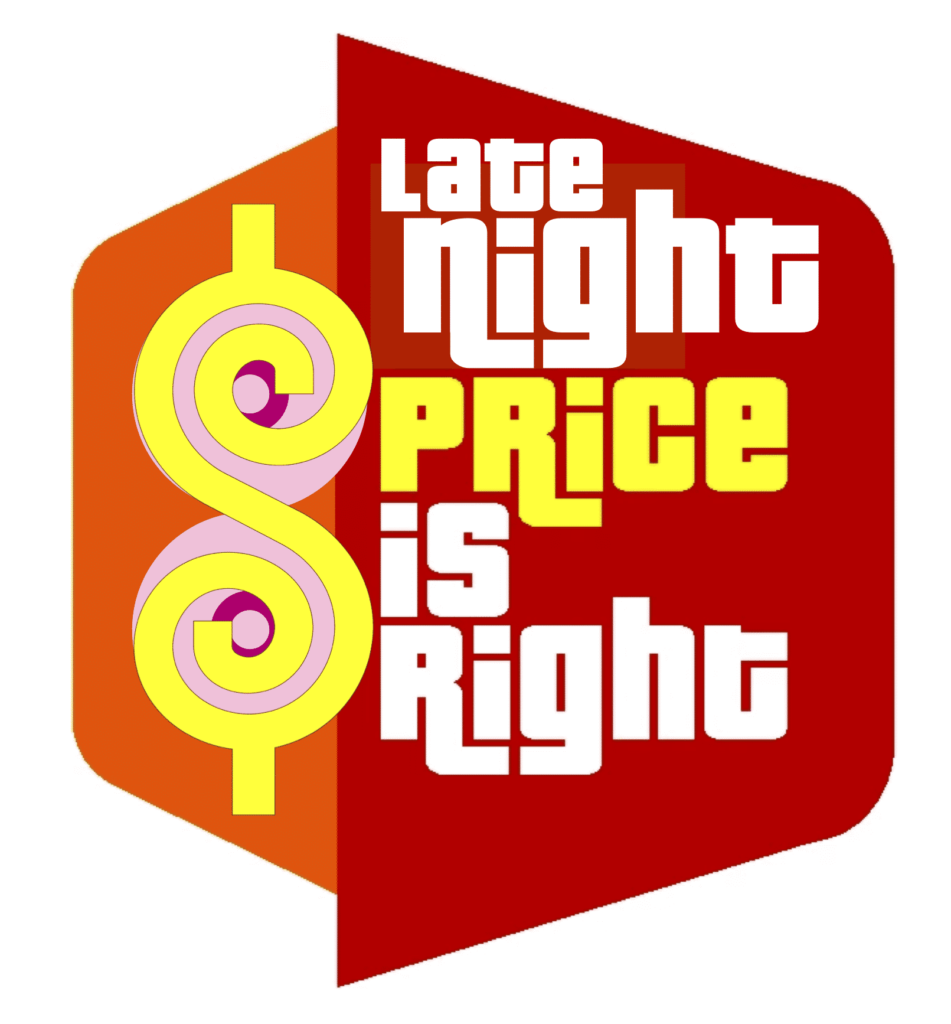 de Dar a Luz
by Clayton Trevillyan and Justin Eastman as recieved a grant for $82.00.
Spanish for "The Birth of Light", de Dar a Luz was created in 2012, and consists of a unique dome structure with a fabric cover hung below. The structure itself is a sacred geometric design brought to life with balanced opposing forces producing its strength. When viewed from below, it takes on the design of the flower of life enveloping all who are within. LED lights are placed to shine down upon it to create a beautiful symphony of color across the cover of the dome. A myriad of different patterns were designed with enough variation to present the illusion of an ever changing installation.