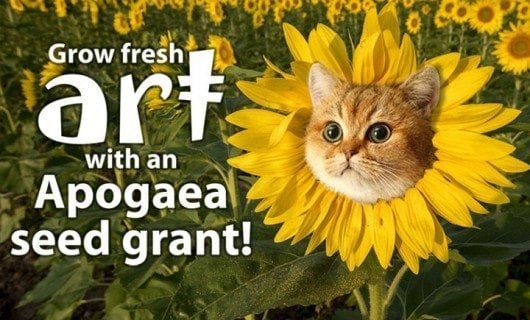 Apogaea artists, we can't wait to see your ideas!
The 2018 SEED MONEY GRANT ROUND and TEMPLE SEARCH opens Feb 12 and closes at midnight on March 12th.
During the Seed Money Grant Round we award funding for projects that need up to $599.  We consider funding for existing projects, including transportation, propane, and repairs, as well as for new projects.
We are also making a final call for Temple submissions. We have not yet found a work of art to fill this important role during Apogaea 2018. Temple applications may exceed the $599 cap of Seed Money Art Grants and CATS will consider higher funding requests. We encourage you to submit a temple proposal if you would like to see a Temple space at Apogaea this year. If you are interested in building the Temple this year, please contact [email protected] for special instructions regarding your application.
Not sure how to write a grant or what we fund? Check out the CATS Manifesto here and please aim to submit early to allow time for feedback. Please contact [email protected] with any questions about how to succeed with your application.
Keep an eye on the Apogaea Arts webpage for updates and more information.