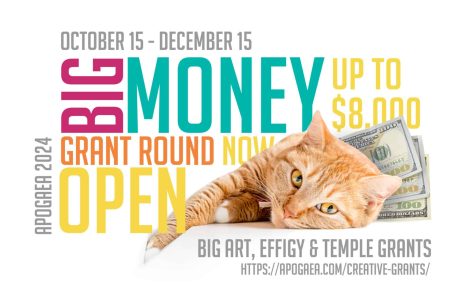 It's that time of year again, artists! Come one, come all, come take our money in exchange for your ideas of all shapes, sizes and flavors of strange and fantastical. Show us your art and we'll show you the funds with which to make it.

BIG MONEY ROUND will be open from October 15th to December 15th, funding grants from $1200-$6000. EFFIGY and TEMPLE grants are also open, for up to $8000!

Please read the application instructions carefully – as a few things have changed – and submit your application in a timely manner.

We look oh-so forward to seeing what sort of stuff your creative minds come up with!