Hello, Apogaeans! We here at CATS are pleased to announce this year's BIG MONEY GRANT WINNERS and tell you about the exciting EFFIGY fire fire fire project coming your way. We are still searching for our Temple this year. If you are interested in creating this central piece, please contact
grants@apogaea.com
for information on how to apply. Seed Art Grants for up to $599 in funding are still available through March 12th as well;
click here for more details
!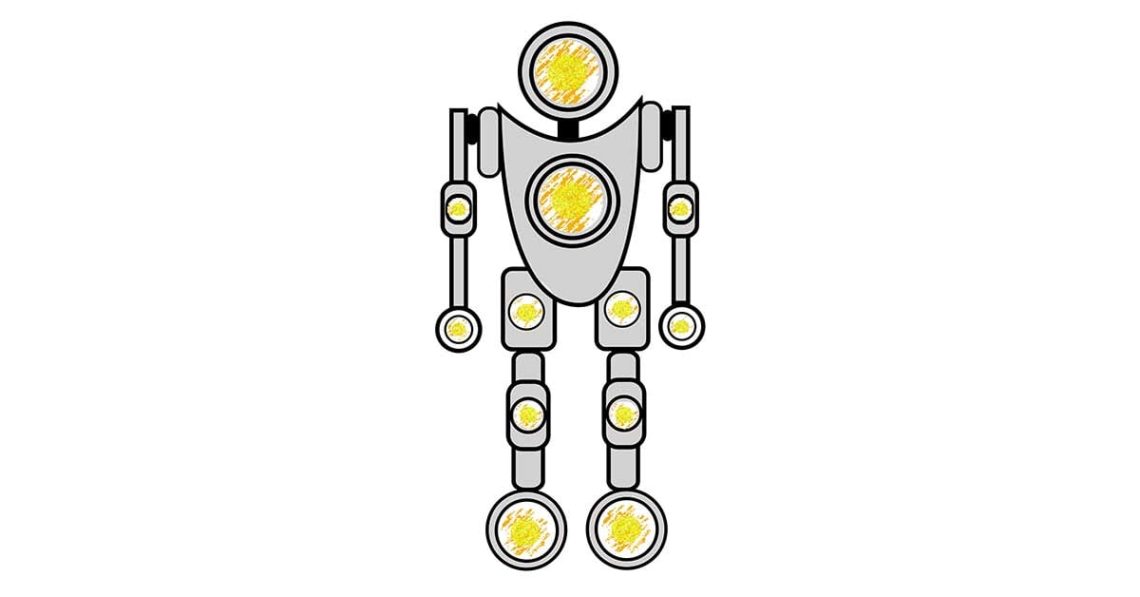 Big Charles by Shane Evans has been awarded grant money and the Effigy role for 2018!
Big Charles is an homage to Charlie "Blackcat" Smith, a dynamic Atlanta-based artist creating large works over the past several decades in mostly metal materials that are sometimes mixed with wood, glass, stone, light, and of course, FIRE. Past works of Charlie Smith such as The Gantry and The Tunnel of Transformation graced Apogaea with lots of fiery fun for many of the early years of the event at the Happy Ass Ranch location. The work of art "Big Charles" is a 15 foot sculpture withe multiple fire effects in the form of a large robot. It will illuminate the night sky and provide warmth during Apogaea 2018, and on the final night will erupt in flame for the Effigy Ceremony.
Big Charles has been granted $4800.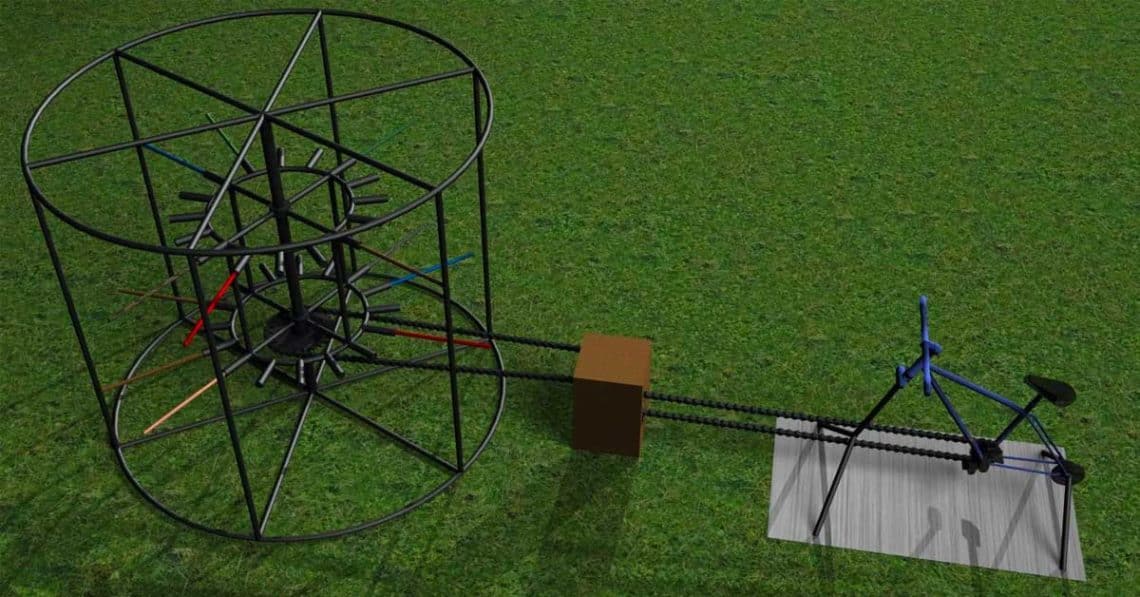 Crank Baby by Mitch Hoffman will receive a $2415 grant. Here's what the artist has to say about it:
We are creating an interactive kinetic sculpture powered by pedaling a bicycle. It is a large-scale music box, comprised of a spinning steel section inside of a cage, with users adjusting various physical sound elements, including metal bars and chimes, to change the tone and rhythm. The resulting cacophony evokes a crying robotic toddler, hence the name, Crank Baby. Participants will be encouraged to try and tune songs or beats using a wide variety of poles from steel, aluminum, wood, plastic, and repurposed materials.
Return of the Dragomi by artist team AudioPixel has received a grant of $1800 to bring a favorite back to Apogaea on fresh wings.
The Dragomi Art Car is a colorful origami dragon, built on a modified 20' flatbed truck that features dynamic pixel-mapped lighting, pyrotechnic flame effects, and two large dance platforms which can transport up to 100 people.
Full Credits:
AudioPixel presents: The Dragomi Art Car
Hepp Maccoy - Design & Lighting Programming
Peter Trench - Lead Design/Fabrication & Brains of the Operation
Malkohm Horn - Design/Fabrication & Master Welder
Daniel Holden - Design/Fabrication & Lead Mechanic/Electrician
Roscoe Ferguson - Design/Fabrication & Early Concept Development
Plus major help from: Kevin Hardesty, Charlie Honeycutt, Erin O'Brien, Brian Long, Aaron Dale, Sean Tanner, and many others!
Early inspiration from 2D pixel art by: eBoy, 'Signa Dragon'
Website: http://dragomi.org/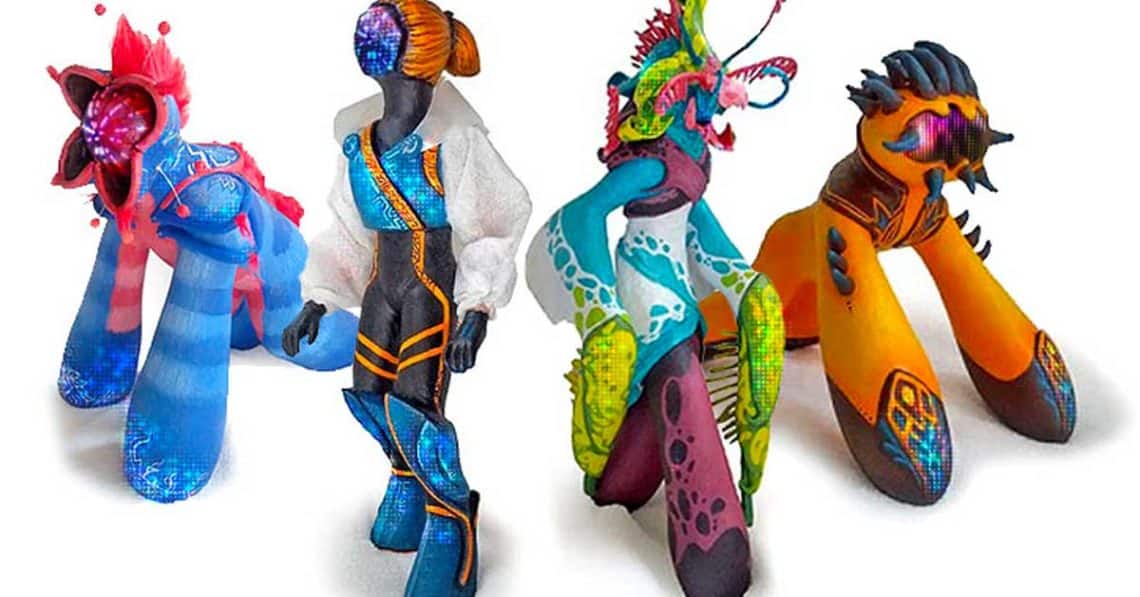 EV Aliens by Stephanie Swartz, John English, Claire Lay, and Toby Carpenter will recieve a $2100 grant.
This project will give you four eight-foot-tall alien costumes with expressive interactive electronic LEDs. Each costume is unique: some are soft and fuzzy, some walk on two legs and others on four, all contain thousands of LEDs that react to sound, motion, and have manual (puppeteer-style) control.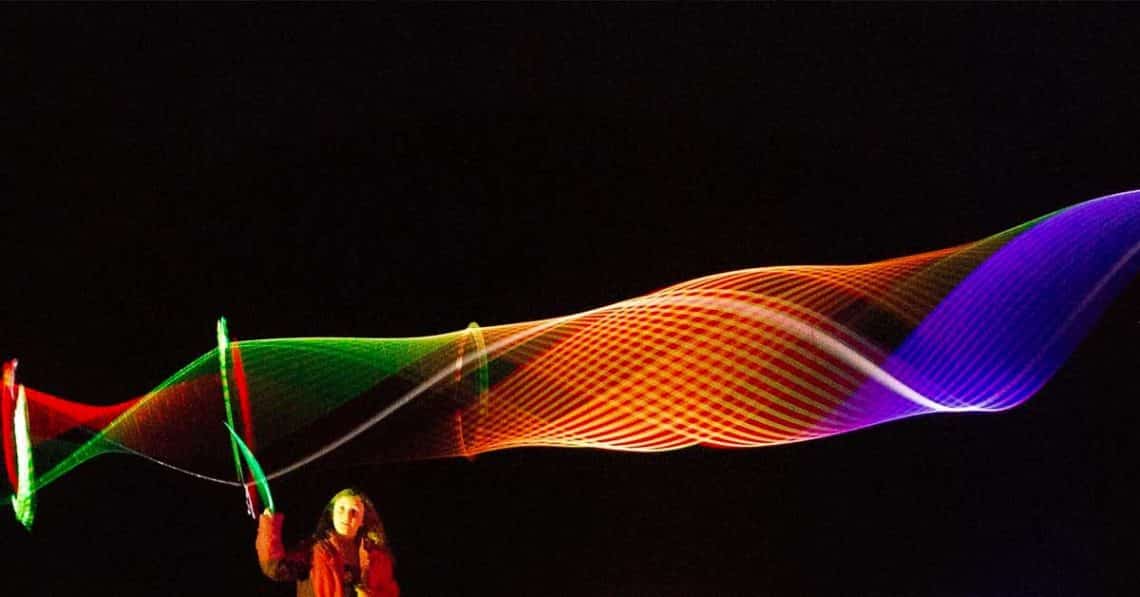 The G String, created by Chris Callor and operated by Precious, will return to Apogaea this year with a $2080 grant.
The G String is a 30 foot long three dimensional kinetic wave form art/science installation that doubles as a giant toy; providing a unique interactive experience while exhibiting wave form energy, frequency harmonics and for those with heightened senses...an experiential wormhole submersion.
Follow the G String tour on FB: https://www.facebook.com/theelectricslinky/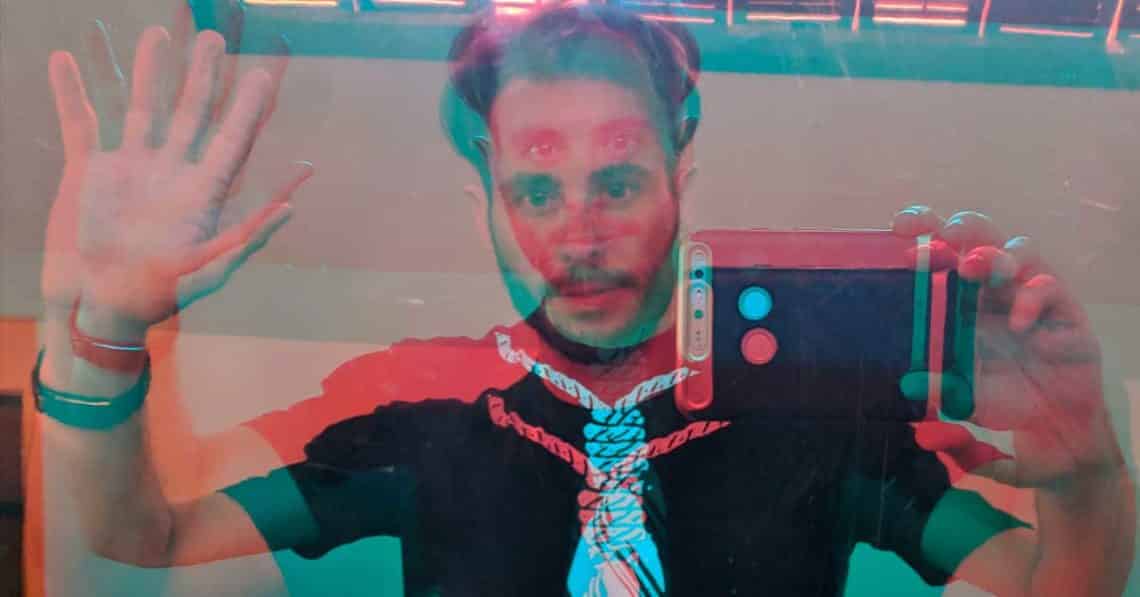 Y'ALL by Mike Lustig will debut at Apogaea 2018 with a grant for $2062.
Y'ALL is a sculptural, mirror-based monument of the contraction "you-all." Each seven-foot tall letter will uniquely reflect "you" into a multitude of "y'alls." The goal of this piece is to catalyze consideration of expanded potential, encourage introspective immediacy, and express gratitude towards our inclusive community.
The Return of the Queen by Gammaspace Artist Collective will receive $1380 to bring some flaming beauty back in 2018.
"The Queen of the Night" represents of the the unique beauty that exists within our temporal boundaries. Here we provide a place where we can take ahold of our journey together by provide the catalyst to our shared experience. The center piece of this installation is an artistic representation of a Selenicereus Grandiflorus, a desert flower that only blooms for one night once a year, commonly known as "The Queen of the Night." This plant is depicted in steel with a low-poly design features flame effects in the blossom and in the stems in the center of the plant. This short-lived plant articulates the ephemeral nature of our experience with this place and time, and we seek to inspire a sense of immediacy. This installation will once again bring back two sculptures from 2016, The Crystalline Obelisks with explosive interactivity. The sculptures house large propane poofers, that will be upgraded for Apogaea 2018 to be even bigger! We invite participants to control the poofers, flame effects and lighting durning our nightly displays!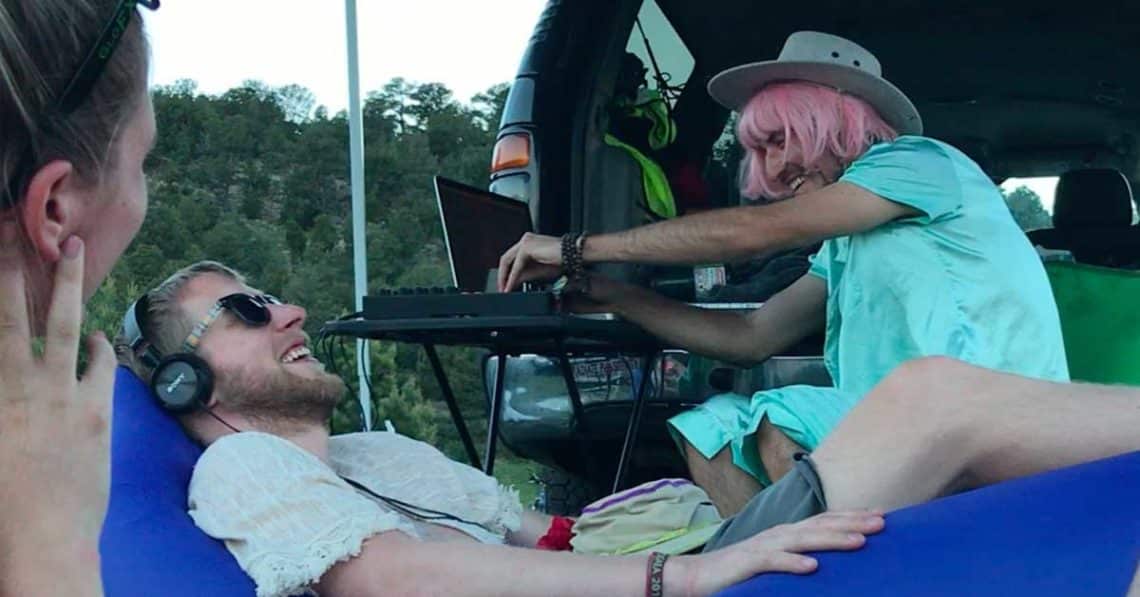 Harmonia by artist Paul Johnson will receive $1120 to bring an immersive sound experience to participants.
By transforming sound into tactile vibration, Harmonia seeks to bring us deeper into the present moment, breathing new life into the universal experience of music enjoyment.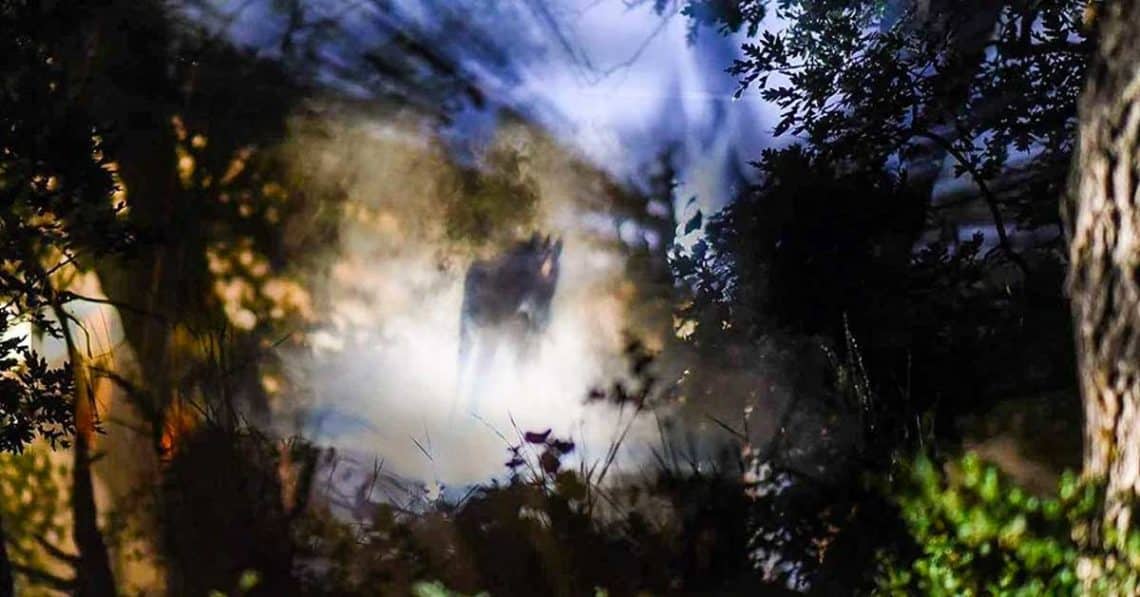 The Unicorn X-ing Hologram by artists Caroline Dyes & Talon Skibsrud will receive $912.55 to grace the Apogaean lands of 2018 with its presence.
We have created an interactive holographic unicorn that lives in the Apogaea woods. Viewers will be led to our installation by blinking mushroom lights. When the viewer triggers a motion sensor, fog will be directed through our unicorn device and behold: a unicorn ghost will appear! The viewer can interact with the hologram, initiating different responses from the unicorn. The viewer can even walk through the hologram! In addition to the unicorn, we will also have a dancing demon inviting guests into the space.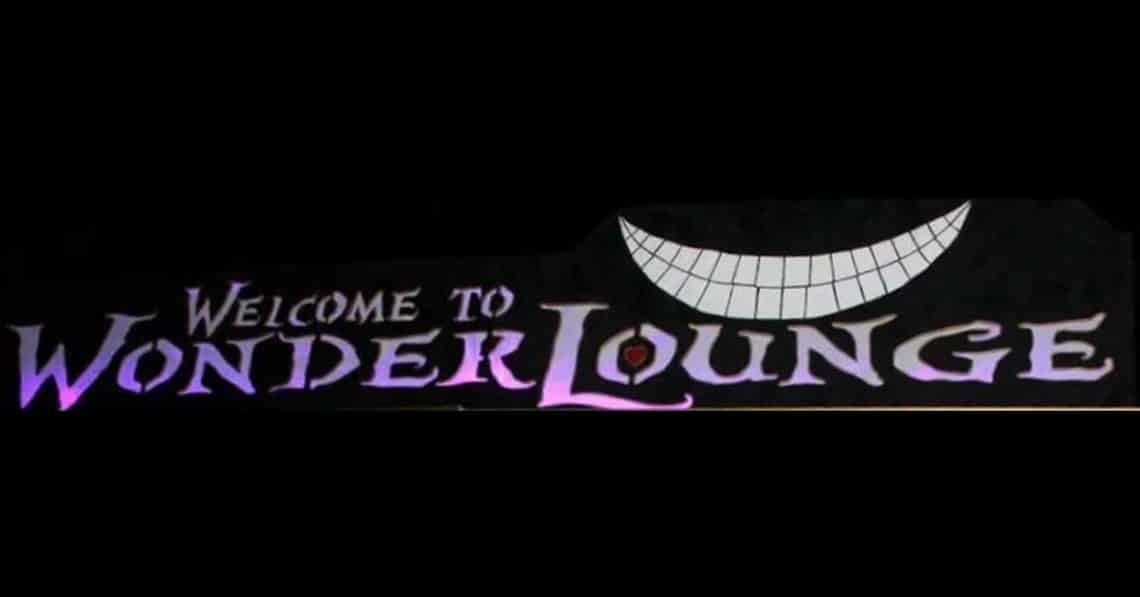 WonderLounge by Camp WonderLounge will be returning with a grant for $800 this year.
This year WonderLounge is working towards a bigger better space for the participants of Apogaea! A new mirror will be built to welcome our guests into our world, don't worry, we're all mad here, you'll fit right in. Mirrors will guide participants down The Rabbit Hole to give our participants a chance to reflect before they enter. A brand new bigger than ever Hat Bar will also be built to allow 2 bartenders instead of the existing 1 bartender now. Come join us, Drink Me! One drink makes you larger, and one drink makes you small...