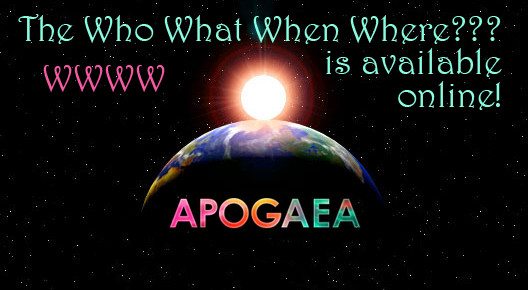 Hello Apogaeans!
This is a reminder that the deadline for Who/What/Where/When submissions is 11:59 p.m. MONDAY, MAY 29th. If you have an awesome event/camp/art installation/performance that you want everyone to know about, please submit it by then!
To submit an event to the WWWW: Go to registration.apogaea.com, register or log in, and enter your event's information. Fill in details about your submission in the Blurb and Associations sections (keep in mind we might need to edit your entry for space and style).
Contact johnnyone@apogaea.com with any questions!
–Your friendly WWWW team