We are excited to announce the grant recipients of the SEED ROUND Art Grant Round for projects requesting $599 and under! CATS received 25 grant applications for over $13,251 in requested funds for this round.
Adorn An Ashtray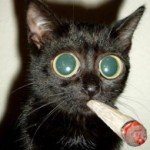 $200
Artist: Mosey Christa
Adorn an Ashtray is a Center Camp event where participants will decorate small tins to turn into pocket ashtrays that can be used to collect trash from various smoking methods as well as any other kind of micro MOOP. Let's use our personalized pocket art pieces to keep Apogaea beautiful while spreading the Leave No Trace message!
Soldering Workshop 2017: The Propagand-Eye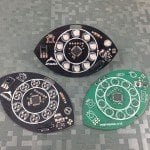 $599
Artist: Joel Bartlett (Joel E B) - Hardware Design and Workshop LeadSpec7er - Software The Electron Village Crew
Electron Village is bringing the soldering workshop back to Apogaea with a fresh new kit for 2017! The Propagand-Eye is an eyeball-shaped PCB onto which participants will solder addressable LEDs as well as a variety of other components to make their own blinky badge they can wear with pride. Once assembled, the badges will be able to communicate with one another via infrared (IR) communication creating an interactive game in which participants will be able to collect different blinky modes form other badges. This will create many opportunities for interaction among participants long after the workshop is over.
github.com/JoelEB/ApoBoard2017
www.facebook.com/Electron-Village-1472115113001851/
Apogaea's Original Banana Stand
$420
Artist: Diane Overbye and Dan Singer
Come on down to The Big Yellow Joint and have a frozen banana and meet up with your pals! We will be gifting 200 frozen, chocolate-covered, bananas to the big and little participants of Apogaea. We will also have other banana flavored goodies to gift to kids and adults. The Banana Stand will be a great place for hop-ons, magicians, brothers, bow tie wearing seals, and mother!
www.facebook.com/groups/582295638597799/
www.indiegogo.com/projects/apogaea-s-original-banana-stand-community#/
Marker of MalFUNKtion
$500
Artist: Jules Pellerin "Maven of MalFUNKtion" and Jed
A climbable metal sign, illuminated by fire, spanning the stage of Wardrobe MalFUNKtion.
www.facebook.com/CampWardrobeMalfunktion
Colossal Head
$350
Artist: Ryan Peru and Lindsay Akiyama
Colossal Head is and interactive video sculpture that participants can have their face projected on to the 9 foot disembodied head that has been processed with our digital effects. We have also prepared video content that will be mapped onto the head when it's not being used by participants.
Hat Bar
$200
Artist: Presented by DFU
Hat Bar will be offering daily crafting workshops and a small nightly bar/420 lounge. Stop by from 2-4 daily to decorate and create and your own hats.  Then come on back once the sun has set for an evening cocktail, light music, and a place to get your smoke on.
www.facebook.com/groups/323532151171297/
www.indiegogo.com/projects/hat-bar-apo-2017-propaganda-free-art--2/x/10254600#/
Infinescent Garden
$325
Artist: Camp Amalgamation
Our project is a fire and light garden designed to inspire contemplation of the beauty and depth of the infinite universe around and within us. We are creating an experience for Apogaean's to find comfort in the chill of the night by wandering into our garden made of metal flowers that burn and glow with heat and passion
Laetor's Ladder
$575
Artist: Rene and Chromatest
In the Temple at Saguaro Man 2014, a small children's toy was found. Much discussion and whimsical "what-ifs" ensued. Now the toy is all growed up. Get some friends, pull the rope, and watch it flip and fall!
Late Nite Price is Right
448… plus one ($449)
Artist: Dead Horse Productions: Continual Beatings Since 2006
Back for 2017! Pricer! Righter! Now with more dildos!
Get off on our fabulous prizes as we bring consumerist exuberance to Apogaea! Building upon Bob Barker's long obsession with genitalia, Late Nite Price is Right is a mashup re-appropriation of classic game show games reimagined for the discerning burner.
Los Diablos Pianos del Fuego
$450
Artists: Aaron Wilson, Chuck Honeycutt, Dirty Frank, Danimal Holden
A semi-circular array of propane flame effect devices, controlled wirelessly by an arrangement of digital musical instruments.
Love within
$100
Artist: David Loudermilk
Small "Medicine Cabinet" type wood boxes brightly painted on the outside. Open them up to see the source.
Man Pavillion LED Columns
$473
Artist: Nolan Puryear
Nine columns linked together with arches and filled with LED's.
Scrabble Camp
$500
Artist: Cheryl and Dave Barrar
Fully functional 15 foot Scrabble board.
The Octopussy
$596.74
Artist: Kitty KittyMeow, Guthrey Coy, and the Octopussy team
The Octopussy is a mutant vehicle that explores the depths of space and time.  As an octopus/cat hybrid creature, she has ears and nose like a cat, eyes and tentacles like an octopus; all perched atop a Geo.  Like her octopus brethren, the Octopussy is able to change color on the fly thanks to being radically illuminated with 6000 sound reactive LEDs.  The Geo is decorated to appear as a rock in the interstellar ocean and the interior is a plush underwater lounge where Apogaeans can rest their weary fins.   
Thereminus Rex
$599
Artist: Toni Klopfenstein, Brennen Bearnes, and the electron cloud
A giant, blinkin' theremin that participants play by using their bodies as controllers. Apogaeans can control the audio (a wide variety of sound) and visual output (RGB LEDs) from T.Rex by interacting with the art piece's proximity sensors through dance, play, or collaboration with others. The project will be documented and open source, so others may learn from the build outside of Apogaea as well.
github.com/ToniCorinne/Thereminus_Rex