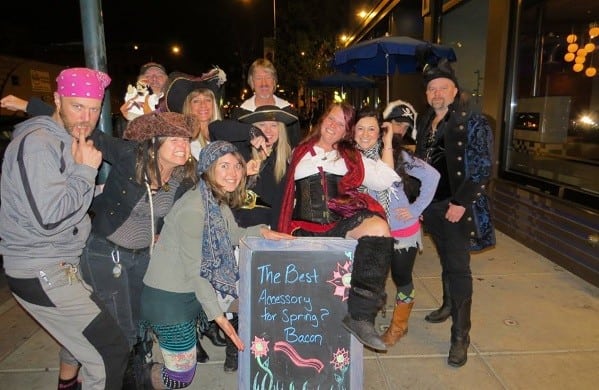 Hear, hear! It's time for our Volunteer Appreciation Event! This year, we are combining it with July's board meeting, and a town hall to discuss Apogaea's past, present, and future!
When: July 17th, 12PM – 8PM
Where: Brass Ball Burner Studio 127 Kalamath St, Denver, Colorado 80223
Did you serve on Ignition, were you a Spark, or did you sign up for shifts in the volunteer database? Then we want to say THANK YOU! If you volunteered this year in any capacity, come be appreciated! This event is also a BoD meeting and town hall also, and is open to ALL Apogaeans.
Please bring a camp chair or two if you have them.
We will be serving lunch daytime and snacks in the evening, and having a raffle with sweet prizes to say thank you! If you have any suggestions of things to add, please let us know.
Items include:
A beer tour with Tinderfoot Whiskey John
Costumes from Jules Pellerin and Camp Wardrobe MalFunktion
Glass marbles and a piece from Shenanigan Stand
A Brass Ball Burner Studio Gift Card from MiLana Zen Bliss
A $50 gift card for custom clothing from Rachel Emard
A reflexology session with Mariah Rossel
Voodoo Comedy Playhouse tickets from Steve Wilder
You can check out the full agenda here
If you have read this far, we do need some help with setup and teardown. If anybody is available to come a few hours early it would be greatly appreciated. We also may want to do a small party afterwards, so if anyone is interested in bringing sound or playing a short set, let us know! Please email [email protected] if you can provide any assistance with any of the things!