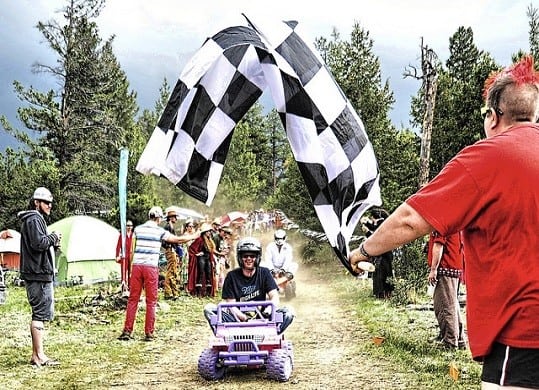 Hello, Apogaeans!
As we wave the finishing flag for several of our board members, we now open the nominations for new members to join.
Are you interested in becoming integrally involved in Apogaea? Do you love the event and want to implement your ideas for improvement? Do you have strong leadership abilities and a passion for the local burner community?
The two-week nomination period ends on July 20th, 3 days after the town hall BoD meeting, where there will be a time for Q&A for those who would like to interview the candidates before the voting period opens. The voting period will be from July 20th to August 3rd, when the winners will be crowned! The new board will take over at August's BoD meeting, which will be announced at a later date
We currently have 2 openings for a one-year term, 2 openings for a 2 year term, and 3 openings for a 3 year term. So if you would like to really take your involvement to another level, please let us know! Thank you!
All inquiries and applications can be sent to [email protected].
APPLICATION DETAILS
Please include your NAME, EMAIL, PHONE, CITY and answer the following questions:
Why are you interested in being a part of the Apogaea Board of Directors?
What is your initial vision for what you would like to accomplish on the board?
List any previous volunteer experience, including experiences with Burning Man, Apogaea, or other regional events:
List any accomplishments you have that exhibit strong leadership skills:
Can you commit to working through the completion of Apogaea?
Can you commit to attending at least one monthly meeting?
Have you previously attended an Apogaea board meeting?
Can you commit to answering board related emails in a timely fashion and fully participating in online discussions?
Can you commit to working at least four mandated volunteer shifts at the event?
Can you commit to keeping discussions and decisions of the board confidential?
List your education (all degrees/professional certifications obtained):
Do you have any work experience in the past 10 years that provide specific skills, fields of enterprise, or other information which would be relevant to work as a board member?
Do you have previous experience specifically as the board member or officer of a corporation?
Are you computer literate? Are you comfortable using Google Docs?
Please attach your current resume if you have one.
› Contact [email protected] with any questions.
Thank you for your participation!
Apogaea doesn't happen without dedicated volunteer support!