Apogaea's 2016 winning ticket design is here.
Aqueous Mastadon
Congratulations, Araya Metzger, your design, "Aqueous Mastodon," won the 2016 Apogaea Ticket Art Contest!
This digital illustration painted in Adobe Illustrator will appear on the printed souvenir art tickets for Apogaea 2016: "Moist!" This will be an optional purchase choice this year. Because we will be working with a lean budget, we are doing away with free souvenir art tickets. The cost of this ticket is $5. And YES, they will be awesome! If you do not purchase the souvenir ticket, your Ticketfly ticket will still admit you into the event.  If you purchase a souvenir art ticket, you can pick it up at will-call. There will be an option to purchase the souvenir ticket when you make your ticket purchase online. Click here for sales dates and more!
About 100 members of the Apogaea Ignition volunteer team were invited to vote. After 45 official votes were tallied across 14 designs, a happy elephant spraying water through the flowing hair of a goddess came out on top. There were four amazing runners up.
Feast your eyes on the top four runners up:
#2 by Shaunessy O'Brien

#3 by CJ A Delic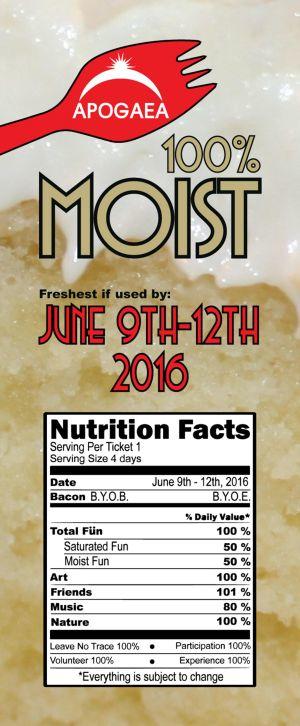 #4 by Nina Cress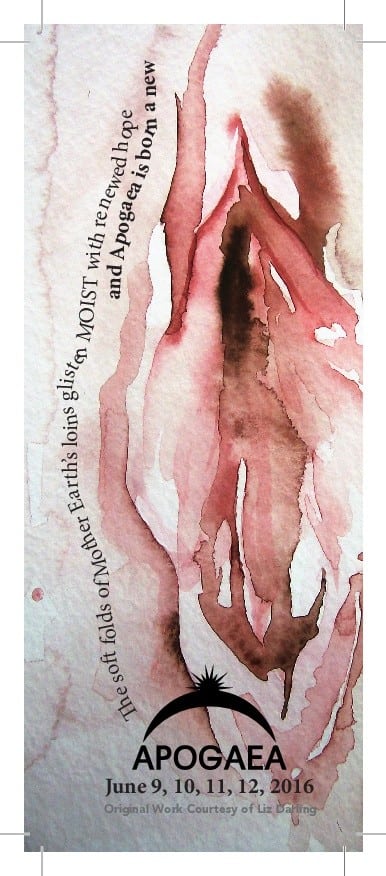 #5 by Kemo


Want to get involved in ticket or theme voting in 2017? Learn how you can volunteer for Ignition today!