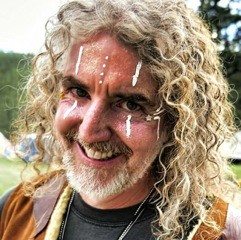 From our Apo president, Michael Moss:
Hello my fellow Apogaeans,
It is with a heavy heart that I share with you a recent development around our process in Park County. As of Friday May 15th we have determined that we are not able to hold our event as planned in Bailey. In making this decision we have been looking at the potential safety and security risks associated with holding a truncated event. The decision of Park County to recommend denial of Safetygaea exacerbated our concerns. Additionally, the vocal opposition of nearby residents have given our landlord significant concerns about the liabilities of hosting the event and their ongoing relations with the neighbors.
I know this is another challenge in a long string of challenges this year. As $tephen Raspa the Burning Man Regional Coordinator, told me last night, this is part of the event and just like when the nastiest storm you could ever imagine comes bearing down on you, the entire community rallies and pulls together. This is what I am asking of you now, to rally together and help us find a new home.
We are looking at all of our options for possible contingency locations throughout the state that could work on such a short notice. We have already been made aware of two new possibilities in the last 24 hours.
Now, this is where you can help.
Take a look at our land requirements – http://bit.ly/LandReqs
Please send any tips or leads you may have to [email protected] for consideration by our land search team which is being led by Mark Campioni, aka Campi.
Additionally, you can volunteer to join the land search committee and help support this vital work by emailing [email protected]
Come to the board meeting on Sunday and helps us figure out how we are going to make Apo 2015 happen in grand style. At the meeting we hope to discuss and explore all of our options in light of this new change, and your help is vital. Don't despair, other regional events have faced similar challenges that they have not only overcome, but created an even better event.
We will keep you updated as our situation develops. If we exhaust all other options and must cancel Apogaea or postpone it for a significant duration, we are evaluating the possibility and process for refunding tickets. We are also considering how any change in date or location will impact granted art. Please be patient while we focus first on the possibilities of relocating the event on short notice.
Our culture is accustomed to the adversity of the elements and other challenges of making our magical creativity a reality. We hope you will join us in identifying and creating positive solutions to our current circumstances.
Together, we can achieve anything!
We look forward to seeing you on Sunday, 1pm, at the Fusion Factory.
Apogaea Board of Directors