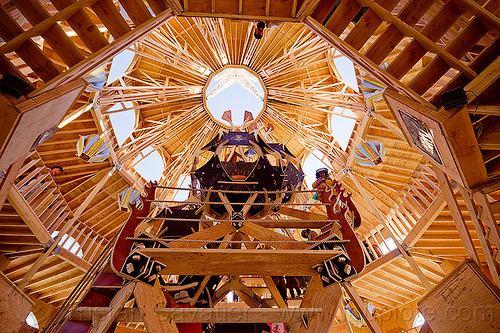 If you aren't quite ready to lead your your art project but want to get involved in creating something for Apogaea, we'd love to connect you to artists you can work with.  This can be just as rewarding as doing your own project.  You'll get a chance to meet new people or learn more about people you already know. Want your project added? Just email telemetry@apogaea.com.
---
Speleo Mountain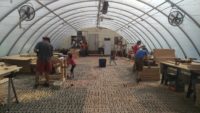 The Speleo Mountain project is now in full swing, working hard to bring the biggest and most amazing art installation that Apogaea has ever seen.  Here are some ways that you can help.
1. Share our Kickstarter campaign.  If this is a project you want to see come to Apogaea spread the word: https://www.kickstarter.com/projects/221820325/the-speleo-mountain
2. Volunteer at a build day.  No previous experience required.  Next build days are Saturday March 25th and Sunday April 2nd.  Send an emai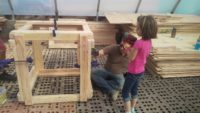 l to piper@pipermerriam.com for more information.
3. Join our mailing list to receive more information on volunteering and joining the project.  Contact piper@pipermerriam.com
Thanks for your help and support.
Piper and the Speleo Mountain Team
---
Bon*fire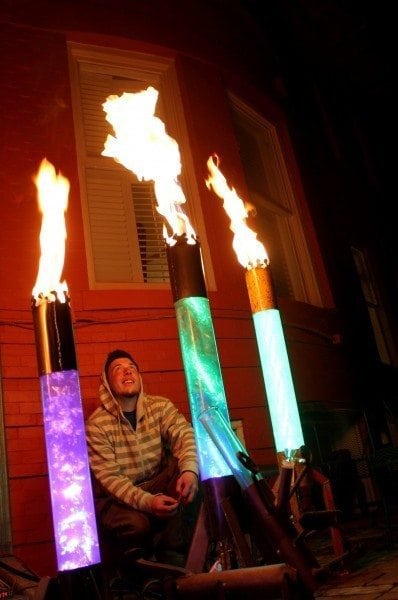 Fire artist calling painting and drawing artists!  I have a series of small fire sculptures that are awesome left as the plain steel & polycarbonate that they're made with, but I also see a blank canvas to let someone else to ooze creativity all over them!
Some examples of the project are shown in the Bon*fire section of evanbeloni.com/fire  If you check out that link, imagine that the top and bottom are steel and could be painted on.  The main clear tube with lights could be decorated as well.  I have a bunch of new ones coming out for Apo, and some old ones, that could use some arting on!  I'd be super excited to collab with some other artists, for sure.
I also need help with fundraising. Check it out
here
---