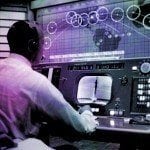 Apogaea needs an IT helper to carry out account & group administration tasks, mainly Here's what we're looking for:
Reliability and integrity. An entire community is trusting you with the keys to our communications infrastructure.

Responsiveness to emails and general availability. This is a backup role to the IT lead.

The ability to take on tasks and own them to completion.

Account and group management. This will be your primary responsibility.

Google Apps (Sheet & Docs mainly) knowledge.

Experience managing domain names, hosting accounts, control panels, and other misc systems.

Are you up for helping Apo IT? If so, please email us with the following:

A general description of your IT experience, both professionally and for hobby.
Any relevant documents (resume), links (portfolio), etc..
»Please contact the following address to apply: it@apogaea.com