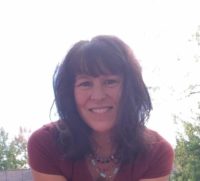 Title: Secretary, Board Member
Description: I act as a liaison to department leads, and keep membership and meeting records for the organization.
Bio: A dear friend told me years ago that I would love Burning Man, and she was right. I am passionate about supporting and celebrating this amazing and diverse community.
Email:  kristen@apogaea.com