President of the Board, Liaison for DPW, Signs, Placement, Registration
Contact: erik@apogaea.com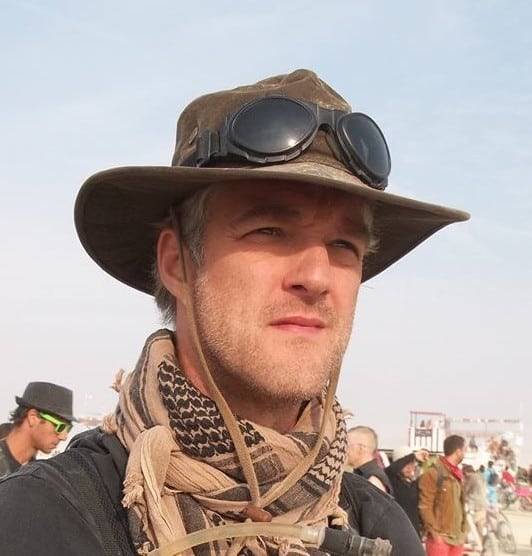 I hope to contribute to Apogea's long-term sustainability and heath by bringing my experience with managing big projects to my passion for empowering Apogea's community.
I was introduced to the big burn in August 2012 with not enough time to pull together a trip in a few weeks, but I knew immediately I would be there in 2013 and have not missed one since. This year was my 4th Apo, and I hope to contribute by helping bring the principles not just to the annual event but to the community throughout the year. Originally from Maryland, I work from my home office in Boulder for a global translation services company, but I want to help make the art and music happen.