Communications Meow and Pussies Galore/Meeting Meow
Contact:

[email protected]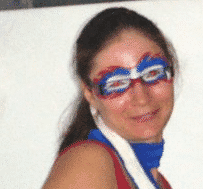 As a new-to-CATS kittie, I'm helping out where help is needed while I find my meow. I'm helping to manage contracts with artists, anticipate helping artists coordinate with placement and DPW, and will help with pulling all the data into a meaty reference report on all the amazing art we funded in 2017 and how the funding process worked.
See the CATS membership page for more info.
Info Booth Daily Lead – Daily support for Info Booth team at the event. Help Freedom with planning before the event.
I've been attending Apogaea every year since its second year as the event known as Apogaea. I'm not sure exactly how many years that is without looking it up. I've contributed labor and gained splinters, bruises and pride from helping on many art pieces over the years, and am excited to see how this collaborative artistic experiment and labor of love evolves this year. Art on, Apogaeans, art on.