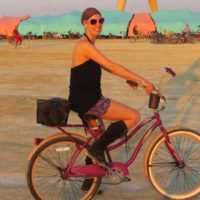 Title: Center Camp Cafe Lead
Description: I'm running Cafe this year! I coordinate all the supplies for the cafe with the help of Center Camp Lead, Liese. I organize all the volunteers and daily leads to run cafe during the event and also work the cafe myself during the event.
Bio:  Apo is like home and I'm ecstatic to be helping this awesome event.
Email: misscc@apogaea.com