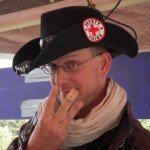 Apogaea takes planning and preparation in order to keep yourself happy and healthy before, during and after the event.
Please become familiar with what it takes to be ready by reading the Survival Guide and printing out your Waiver.  See below for more information!
---
Apogaea Survival Guide
The Survival Guide is REQUIRED reading! The Survival Guide will have a LOT of important information such as what to expect from the event location land and how to prepare for the weather. Please read and fully understand this document. There will be a quiz at the gate.
---
Apogaea Waiver
A signed Liability Waiver is required for entry to the Apogaea Festival for every individual ticket. Please print and present the waiver at the gate.
---
Who What When Where Event Guide
This event guide will detail art installations, registered theme camps, workshops and other events that will take place during the event.
»Check out the Who What When Where (WWWW)
---
Registration
 Why do you need to Register?
Registration ensures that we can accommodate your space, location, activity requirements, and special needs.  Please be aware that submitting a registration form does not automatically grant you space or permission to do everything you propose.  The event staff will review your submission and contact you to discuss allotted space, placement, and allowable activities.
If you don't register and your project can't be safely installed and used, Apogaea reserves the right to remove it.
Registration is required for:
Theme Camps, Sound Camps and Fire
DMV Art Car / Mutant Vehicle
RV & Camping
Re-Entry
»More information on the Registration Page 
---
Ice Sales at the Event
Although there are no concessions (NO VENDING) available at the event, for your health and convenience, bags of ice will be sold at Center Camp. Please bring singles ($1 bills baby) for ice purchases – no change will be given!
---
Fire Status and Fire Safety
Because the event takes place in a rather arid mountain setting full of flammable things and hippies, we must take precaution and heed all fire warnings by the local fire department.  The fire status dictates whether we can burn effigies/temples and whether we can have fire performance art.
---
Emergency Services
Rangers Rangers will be on duty throughout the event. Rangers are trained volunteers who are there to act as non-confrontational community mediators and safety officers.
»Visit the Rangers page to learn more
Bureau of Apogaea Medical & Fire (BAMF) BAMF provides Apogaea with fire fighting, emergency medical and mental health services. They are not part of any law enforcement or outside agencies.
»Visit the BAMF page to learn more
Apogaea Security Squad (A.S.S.) A.S.S. is there to make sure that everyone on the property has permission to be there and that you stay within the event boundaries which are marked with colored tape. Show them your wristbands with a smile. Help them out and report anyone you see without a wristband.
»Visit the A.S.S. page for more info
Law Enforcement Familiarize yourself with regard to all local, state and federal laws as you would in any municipality. Law enforcement is not expected at the event. But, please be respectful if you see any. We wish our interactions with all law enforcement to remain positive.
---
Other Resources
Visit the Venue page for driving directions, camping and parking details and more
Visit the Event Policies page for guidelines, what to bring and what to avoid
Learn all you need to know about Tickets