The Temple, like the Effigy, is a special art piece at Apogaea. The Temple at Apogaea is meant to create a reverent space where participants can meditate, honor what has been lost or gained, go inward, slow down, let go, or whatever other experience can be made of it.  Each temple built has it's own unique space to be encountered. For information on submitting a proposal to build the Temple, visit the Temple Proposals page.
The 2017 Temple
$6000
Hotaru no Hikari: The Firefly Temple
by Andrea Pliner and Tom Varani
The Firefly Temple embraces the Japanese Temple aesthetic, participants will have the opportunity to decorate one of the hundreds of flickering lanterns that will glow throughout the event.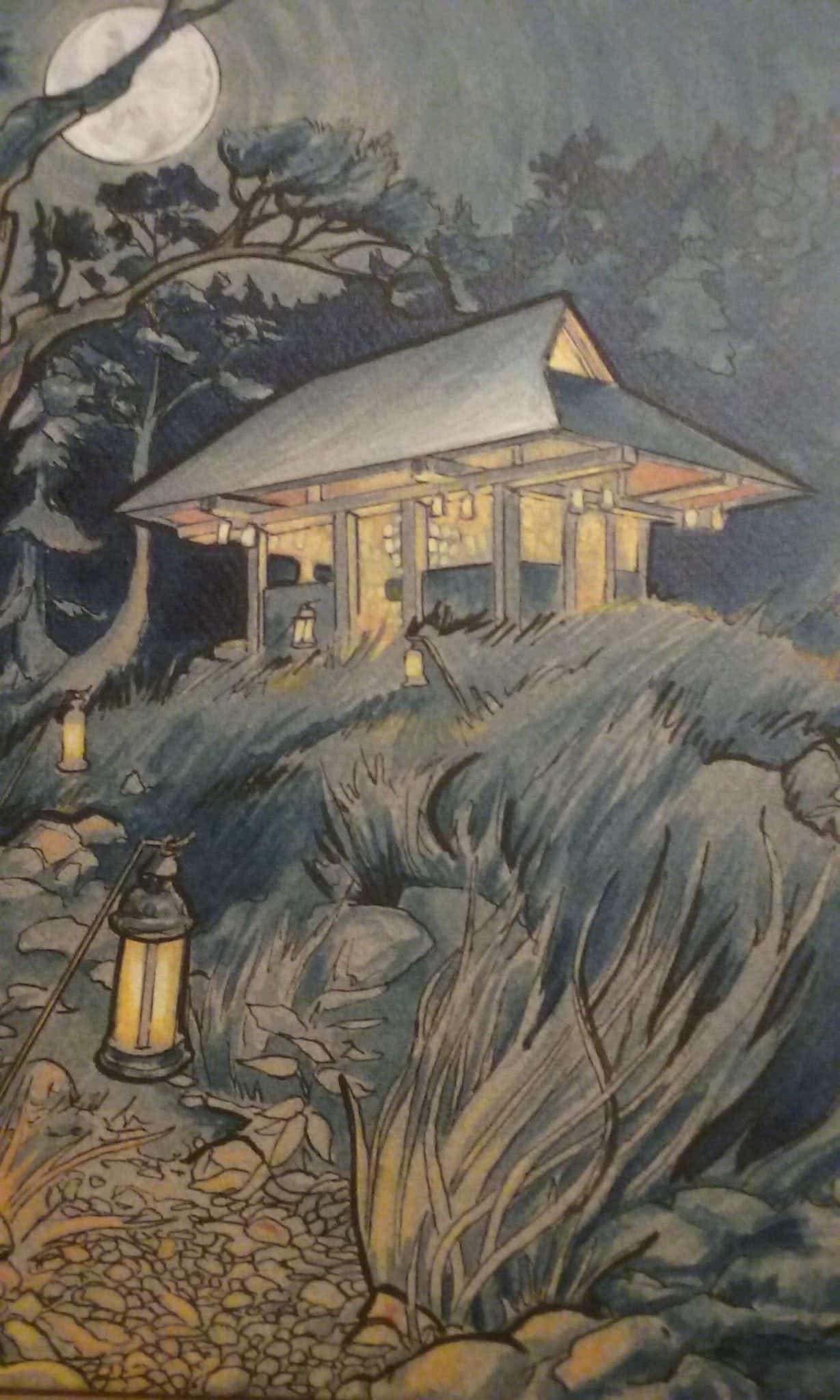 ---
Past Apogaea Temples